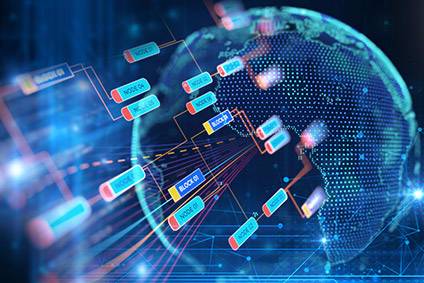 The partnership is expected to deliver on consumer expectations for transparency, authenticity, and personalised experiences.
"As the world emerges from a year-long pandemic, it's become clear the full value chain has to be taken into consideration – from sourcing and manufacturing, to e-commerce and retail, to recycling and re-commerce," says Michael Gamper CEO OF ebp Global . "We've partnered with Evrythng to help our clients achieve this critical end-to-end supply chain visibility."
The past year witnessed a massive acceleration in e-commerce with many retailers not reopening their brick and mortar stores. According to Digital Commerce 360, worldwide consumer spending online jumped to US$4.29 trillion in 2020, up over 24% from 2019. At the same time, manufacturers shifted to local sourcing and near-shore production for better resilience, while consumer purchasing values shifted.
"Getting the right mix of products in the correct channel at the right time requires a high degree of consumer insight, flexible and responsive distribution options and perhaps, rethinking the entire sourcing and production network. Evrythng provides this insight at scale," adds Gamper.
Beyond growth in the e-commerce channel, Covid-19 brought the need for and/or lack of supply chain visibility to the forefront, the two parties say. Product digitisation, giving every product item a digital identity in the Evrythng Product Cloud provides both brands and consumers with transparency from the factory to retail to resale or reuse. Consumers receive the provenance data they demand and brands receive real-time data intelligence to inform business practices.
"Technology is playing an instrumental role as brands react to a radically changed world where smarter supply chains and the ability to directly connect with consumers across multiple channels are defining who survives and who doesn't," says Niall Murphy, CEO and co-founder, Evrythng.
"Our partnership with ebp Global allows us to extend our reach across the consumer goods market, bringing expertise in managing digital supply chain transformation to deliver end-to-end supply chain transparency into every consumer brand product's journey from the factory to the consumer to recycle, reuse or re-commerce."