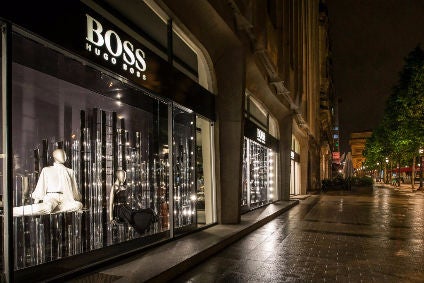 Former Tommy Hilfiger boss Daniel Grieder has been named as the next CEO of German luxury fashion brand Hugo Boss.
In a statement, Hugo Boss said its supervisory board has appointed Grieder as its future chief for a period of five years starting on 1 June 2021.
He will succeed Mark Langer who is leaving the group at the end of September. In the interim period, CFO Yves Müller will serve as the managing board's spokesman.
Grieder most recently served as CEO of Tommy Hilfiger Global and PVH Europe and stepped down from his role earlier this month after 23 years in various management roles within the organisation.
"Daniel Grieder was our top choice for the position of CEO at Hugo Boss. His international expertise, charismatic personality and extensive global experience in brand management, product, distribution, marketing, and digitalisation make him the ideal candidate," said Hermann Waldemer, chairman of Hugo Boss' supervisory board. "He possesses all the qualities required to steer Hugo Boss back to sales and profit growth, and to increase the desirability of our brands for end-consumers."
Grieder adds: "The company has very considerable potential. Together with my fellow members on the managing board and the experienced, highly qualified workforce, I will be doing everything within my power to tap this potential and lead Hugo Boss into a successful future."
The company moved to a loss in its first-quarter as global store closures due to the coronavirus (Covid-19) pandemic weighed on sales.
Earlier this week, Frasers Group, formerly known as Sports Direct International, bought a 5.1% stake in the German luxury fashion brand.