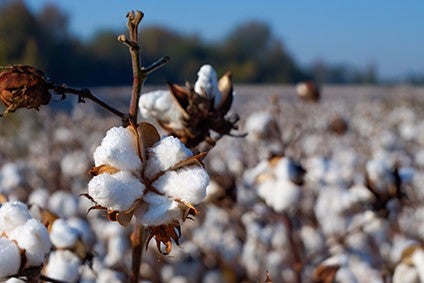 The rise will see global cotton production reach 25m tonnes in 2021/22, compared to 24.2m tonnes a year earlier, according to the latest update from the International Cotton Advisory Committee (ICAC).
The increase will be led by the US, which is projected to reach 3.8m tonnes, up 22% from the season before, and India, where production is expected to remain high at 5.9m tonnes.
Brazil will also contribute to the increase with production expected to reach about 2.3m tonnes, although the country has not yet publicly announced its production area and forecasts because sowing will not begin until December.
Global cotton consumption and trade have seen a welcome recovery in the 2020/21 season, with consumption increasing by 12.4% to reach 25.5m tonnes, with a similar trajectory projected for 2021/22. But Covid-19 has proven itself to be very stubborn; with recent reports from Bangladesh and Vietnam indicating that Covid infections are on the rise, so lockdown-induced factory closures and shipping problems are still major threats, leaving manufacturers scrambling to fill their orders, ICAC says.
The Secretariat's current price forecast of the season-average A index for 2021/22 ranges from 73 cents to 125 cents, with a midpoint at 95.43 cents per pound.
Formed in 1939, the ICAC is an association of cotton producing, consuming and trading countries. It acts as a catalyst for change by helping member countries maintain a healthy world cotton economy; provides transparency to the world cotton market by serving as a clearinghouse for technical information on cotton production; and serves as a forum for discussing cotton issues of international significance.
Last month, the ICAC announced it has partnered with the International Trade Centre and is working to double the yields of at least 50,000 smallholder cotton farmers in Zambia by January 2024.