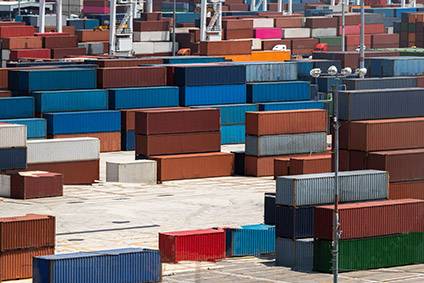 A sharp fall in export orders as the Covid-19 pandemic caused global demand to slump meant factory activity in China contracted in April.
The surprise fall came after the manufacturing sector expanded in March, following a record rate of decline in February when China was in lockdown and many firms closed down to stem the spread of the coronavirus.
That said, April's decline was marginal and much softer than the record pace seen in February when many firms closed down to stem the spread of the virus.
The latest Caixin China General Manufacturing PMI (Purchasing Managers' Index) slipped from 50.1 in March to 49.4 in April, to indicate a renewed deterioration in operating conditions. The indicator provides a single-figure snapshot of operating conditions in the manufacturing economy. Figures below the 50.0 point mark indicate contraction in manufacturing activity.
"China's economic recovery was hindered by shrinking foreign demand, despite the domestic epidemic being largely contained," says Dr Zhengsheng Zhong, chairman and chief economist at Caixin subsidiary CEBM Group.
"Amid the second shockwave from the pandemic, the problems of low business confidence, shrinking employment and large inventories of industrial raw materials became more serious. "A package of macroeconomic policies, as suggested in the 17 April Politburo meeting, must be implemented urgently. It is particularly necessary to aid weak links including small and midsize enterprises and personal incomes."
During April, Chinese manufacturers signalled a back-to-back monthly rise in production, as more firms reopened and were able to increase capacity. That said, the rate of expansion remained marginal overall.
Meanwhile, total new orders fell for the third month running at the start of the second quarter. The modest drop in overall new business was largely driven by weaker foreign demand, according to underlying data. New export business fell at the steepest rate since December 2008, as the Covid-19 pandemic led to temporary lockdowns and business closures across the globe. However, the problem was compounded by limited recovery in domestic consumption.
Reduced amounts of new work led firms to cut their staff numbers again in April. Furthermore, the rate of job shedding quickened from March. Backlogs of work meanwhile rose further as firms continued to process orders from previous months, though the rate of accumulation eased for the second month in a row.
The weaker order book trend also prompted firms to reduce their purchasing activity. Greater use of current stocks, meanwhile, led to a further decline in inventories of inputs, though the rate of contraction was only fractional.
Although the time taken for inputs to be delivered to manufacturers continued to lengthen in April, the rate at which vendor performance deteriorated was only modest. Where delays were recorded, they were generally attributed to shortages at suppliers and virus-related travel restrictions.
A combination of increased production and difficulties in delivering products to clients led to a further rise in stocks of finished goods. That said, the rate of expansion remained marginal.
Average input costs fell at the quickest rate in over four years in April amid reports of lower raw material prices. Output charges also declined as firms sought to remain competitive and attract sales.
Concerns over the longevity and severity of the Covid-19 pandemic and its impact on global demand weighed on business confidence at the start of the second quarter. Optimism regarding the 12-month outlook for output dipped to a four-month low in April.