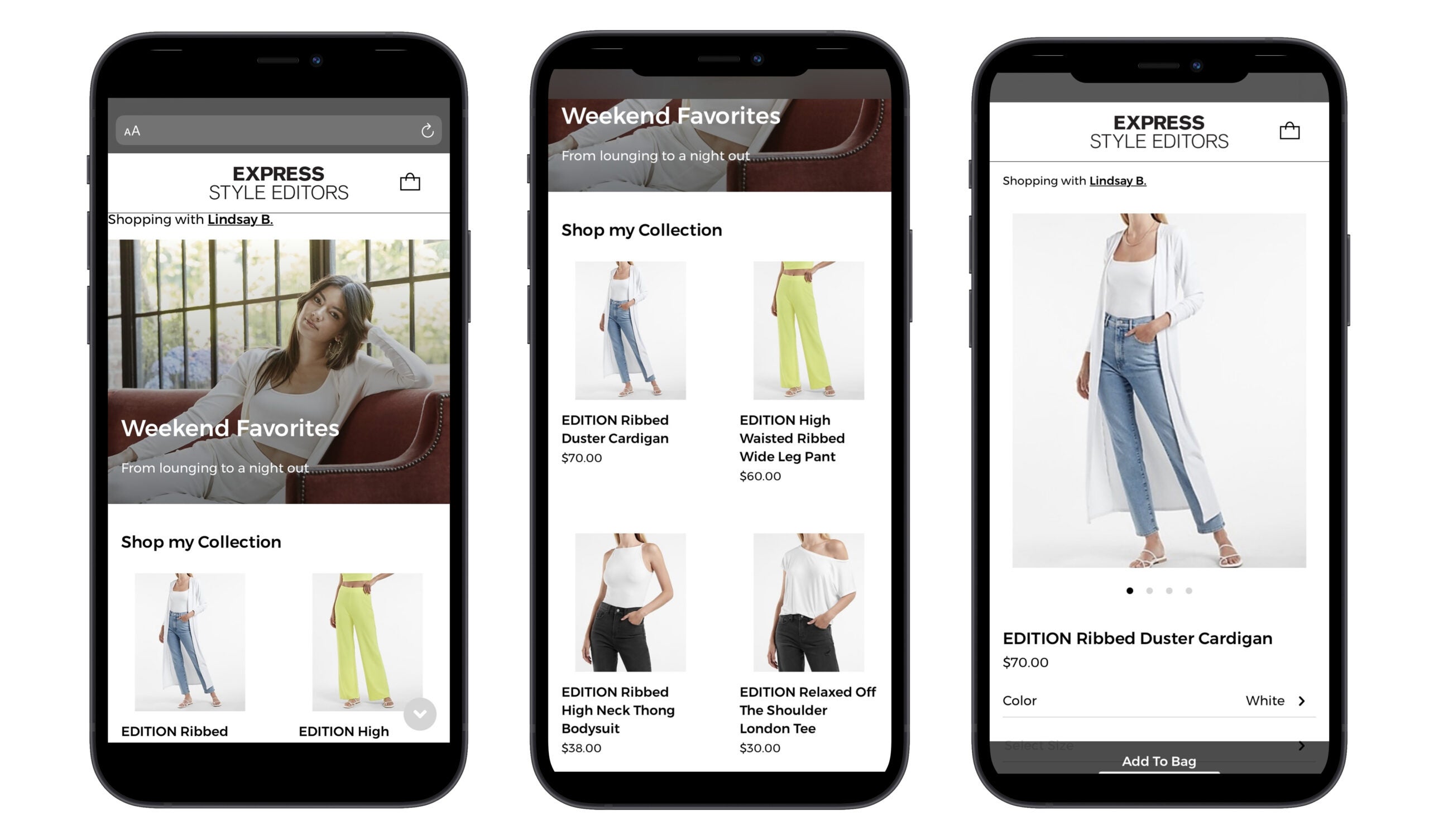 Launched in July as a pilot and now rolling out nationally, the Express Community Commerce programme brings together a group of style experts called Express Style Editors, who receive product information and education, personal coaching, and ongoing mentorship. A dedicated platform lets these individuals' style, sell and earn commission on specially designed seasonal collections.
Through a customised app, Style Editors select their favourites from an assortment of exclusive pieces and curate their own storefronts that link to their personal social media accounts. Style Editors can also host meet-ups and styling events at Express stores to create personalised customer experiences in a physical environment.
Express has named Rachel Zoe as the programme's lead style editor which will see her lend her own style know-how to exclusive curations and design collaborations beginning later this year.
"Rachel Zoe shares our view that fashion can serve a higher purpose, and as lead style editor, her own story will help to encourage many of our customers to follow an entrepreneurial path grounded in sharing their style and creating confidence," says Sara Tervo, executive vice president and chief marketing officer at Express. "As we continue to advance our Expressway Forward strategy, we are so excited to rollout our Community Commerce programme and build a national network of style enthusiasts."
The Express Community Commerce programme is a component of the company's drive to deliver its goal of $1bn in e-commerce demand by 2024.
Launched in 1980, today Express operates more than 500 retail and factory outlet stores in the United States and Puerto Rico, as well as an online store.