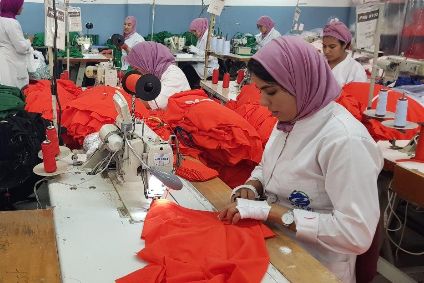 NGO Fair Wear has updated its Freedom of Association and Collective Bargaining Policy, and an accompanying Guide for Brands that outlines what compliance on the standard looks like at supplier level and key steps for brands to promote these rights.
The Policy states that a brand is only in full compliance with the standard in Fair Wear's Code of Labour Practice when freedom of association and the right to collective bargaining can be exercised in all facilities in a brand's supply chain.
The Brand Guide intends to offer practical guidance, outlining in further detail the six key steps that brands can take to set and improve own practices and policies in support of these rights, and how to work with suppliers to promote these rights for their workers. The guide explains the rights of freedom of association and collective bargaining in detail, as well as their importance for promoting social dialogue. It also covers barriers and threats in supply chains and concrete tools for brands to use in their everyday work.
Tools include country specific information, a questionnaire for suppliers, templates for non-retaliation letters and sample violations, root causes and suggested brand response.
The six key steps for brands are:
Commit to a sourcing strategy that privileges countries and suppliers where workers are free to choose to form or join a trade union and/or to bargain collectively.
Participate in direct agreements with trade unions that ensure worker participation in identifying, addressing and remediating issues related to the conditions of their work.
Use your brand's voice and influence to encourage governments to promote and protect – and certainly to halt violations of – international standards on freedom of association and collective bargaining (ILO Conventions 87 and 98).
Develop contractual agreements with suppliers in which 1) your brand commits to orders in the long-term (several years or more) so as to provide the financial stability/predictability needed for workplace dialogue and freedom of association to thrive; suppliers contractually agree to provide all workers stable contracts to make it possible for them to join a union and supplier and brand jointly distribute non-interference and non-retaliation letters or a declaration to the workforce, underscoring workers' right to organise.
Urgently address violations of freedom of association and collective bargaining (from complaints, audit findings or other sources), including a strategy for addressing the root cause of violations.
Support and finance workplace training for workers and management to build understanding of their rights and skills to engage in workplace dialogue and collective bargaining. Recognising that women garment workers are under-represented in union structures, extra emphasis should be placed on encouraging and supporting women in this process.
The Policy and Guide were developed through extensive consultation with stakeholders including trade unions, brands, civil society organisations and representatives of suppliers. Additionally, they are based on research, including the findings from Fair Wear's collaborative project 'Social Dialogue in the 21st Century' with Cornell University's New Conversation's Project.