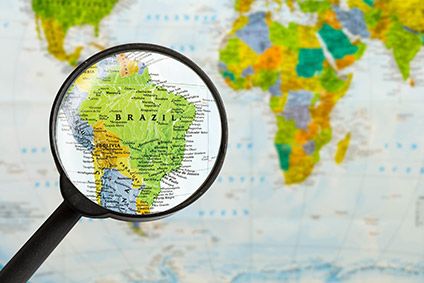 Published this week, the Fashion Transparency Index Brazil shows "little progress" against deforestation by the largest fashion brands in the country.
Amid debates on deforestation and increasing social inequality, the Fashion Transparency Index Brazil (FTIB) shows to what extent 60 of the biggest fashion brands sourcing from the country publicly disclose about their socio-environmental policies, practices and impact.
With the aim of accelerating systemic change in the fashion industry, Fashion Revolution Brazil publishes the FTIB annually. The fifth edition is to be released on 29 November and will reveal the level of public disclosure of 60 major brands and retailers in the Brazilian market. The Index reviews data on their policies, practices and impacts and along the entire value chain, covering over 200 indicators on topics related to purchasing practices, living wages, gender and racial equality, circularity, climate and biodiversity, supply chain traceability, governance and more.
"Social justice and climate justice are inextricably linked," said Isabella Luglio, educational lead at Fashion Revolution Brazil. "Fashion, as one of the world's major industries, must operate in a fairer and more transparent manner, providing a decent livelihood for its workers and contributing to the regeneration of nature."
According to the Index, none of the 60 largest brands and retailers reviewed in the Index publicly disclose measurable and time-bound commitments to zero deforestation. Several sports brands did not perform well.
While 67% of the companies reviewed did not disclose any information about their supplier lists. Scores in this section experienced the biggest drop compared to the general average observed last year, from 21% in 2021 to 18% in 2022. Among the companies reviewed, the average score was 17%, one point percentage lower than the previous year. The highest scorers were: C&A (73%), Malwee (68%), Havaianas (57%), Renner (57%) and Youcom (57%). The majority of brands were concentrated in the range of 0-10% and, among them, 22 brands have a score of zero.
"Public disclosure of reliable, comprehensive and comparable information about fashion supply chains allows investors, policymakers, journalists, NGOs, unions, workers and their representatives to ensure accountability by brands and retailers," says Fashion Revolution. "This transparency enables such actors to examine what companies claim to practise for the guarantee of human rights and protection of the environment, in addition to holding them accountable for their policies and practices. It also allows collaboration between actors to stop, mitigate, prevent and remedy environmental and human rights and share strategies and best practices on these issues."