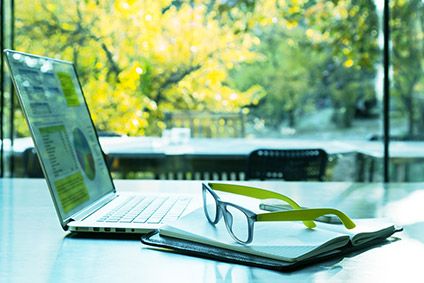 The majority of clothing brands do not disclose information about their purchasing practices, a new report has found, with many also lacking transparency on social and environmental issues.
The fifth edition of the Fashion Transparency Index from the campaign group Fashion Revolution, shows only 11% of brands explain how they ensure labour costs are ring-fenced and non-negotiable in price negotiations, and only 6% publish a policy to pay suppliers within 60 days.
The research, which is understood to have been undertaken before the Covid-19 pandemic, reviews and ranks 250 of the world's largest fashion brands and retailers according to how much they disclose about their social and environmental policies, practices and impacts.
An additional 50 brands and retailers were reviewed this year, including major brands from Australia, India, New Zealand, Norway, Poland, South Africa and Switzerland for the first time. Several e-retailers were also added, including Fashion Nova (USA), Koovs (India) and Pretty Little Thing (UK).
"Responsible purchasing practices go hand-in-hand with the ability of suppliers to pay workers adequate and reliable wages," the report notes.
"If major brands and retailers are publishing information about their business values, who their suppliers are, what supply chain policies are in place, how they do business with suppliers and their purchasing practices, then stakeholders can hold them to account for exactly the type of situation unfolding now where major brands are stopping and delaying payments and cancelling orders from their suppliers with little regard for how this will affect the livelihoods of workers across the supply chain."
Brand progress
The Index, which uses a ratings methodology that focuses exclusively on public disclosure of supply chain information, found high street brands are leading on transparency but that luxury brands are making progress.
Swedish fashion retailer H&M is the highest scoring brand on transparency this year at 73% of the 250 possible points, followed by C&A at 70%, Adidas and Reebok at 69% and Esprit at 64%.
The overall average score among the 250 brands is 23% – up from 21% among the 200 brands in 2019.
In terms of final scores, Marks & Spencer, Patagonia, The North Face, Timberland, Vans, Wrangler, Puma, Asos, Converse, Jordan Nike, United Colors of Benetton, Calvin Klein, Tommy Hilfiger, and Van Heusen all ranked in the 51-60% range.
Gucci is the highest-scoring luxury brand at 48%, up from 40% in 2019, and is the only brand to score 100% on Policy and Commitments. The other Kering Group brands reviewed come in just behind Gucci, including Balenciaga (47%), Saint Laurent (47%) and Bottega Veneta (46%). Ermenegildo Zegna has become the first luxury brand to publish a detailed supplier list.
The research has found encouraging progress on disclosing supplier lists. Around 40% of brands are publishing their manufacturers – up from 35% in 2019 – 24% of brands are publishing some of their processing facilities and/or mills (up from 19%), while 7% of brands are publishing some of their raw material suppliers (up from 5%).
Lacking transparency
Despite this progress, the report found the majority of brands and retailers lack transparency on social and environmental issues, with more than half (54%) scoring 20% or less.
Brands that disclose nothing at all include Swiss luxury brand Bally, ready-to-wear brand Elie Tahari, Jessica Simpson's eponymous brand, Dutch high street brand Mexx and Chinese retailers Belle, Heilan Home, and Youngor.
However, there are fewer low-scoring brands this year compared to 2019. Around 28% of brands score 10% or less, compared to 36% of brands last year.
And researchers found that participation in the Index is influencing brands to disclose more social and environmental information.
Brands that participated this year have achieved an overall average score of 35% (compared to 23% overall average among all 250 brands.) Non-participating brands achieved an overall average score of 11%.
Policy pushing
One area highlighted by the Index this year is how brands are disclosing more about their policies than they are about putting them into action.
"Brands disclose comparatively less about the outcomes, results and progress they have made to address social and environmental issues in the business and across the supply chain," the report notes. "This is illustrated by the fact that the overall average score among brands in the Policy and Commitments section is 52% while all other sections' average scores are less than 30%".
The good news is that brands are publishing more policies than they were in previous years (52% section average score in 2020, compared to 48% in 2019), but brands continue to lack transparency when it comes to the types of information that enables external stakeholders to hold them to account, such as detailed supplier lists, audit results, wage data, and climate impact data.
Spotlight Issues
Every year Fashion Revolution explores a few key issues in deeper detail. This year it has chosen what it calls 'the 4 C's': conditions, consumption, composition, and climate.
It notes the following findings:
92% of brands are publishing supplier policies on forced and bonded labour, compared to 86% last year.
13% of brands publish data about the prevalence of modern slavery related violations in their supplier facilities.
Less than a quarter (23%) of brands disclose the company's approach to achieving the payment of living wages to workers in the supply chain, an increase from 19% of brands in 2019.
Only 4% publish the amount of textile waste generated in the annual reporting period.
42% of brands publish time-bound, measurable sustainable materials strategy, and 36% disclose progress on achieving sustainable material targets.
16% of brands publish the carbon footprint in their supply chain, and 4% publish the annual water footprint at raw material level.
Click here to view the full report.