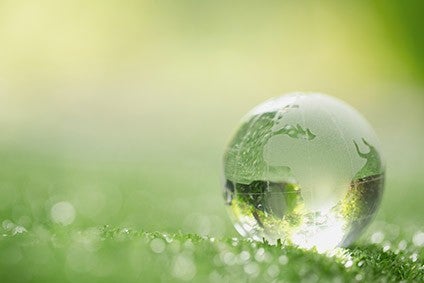 New guidance to help fashion CEOs decide where to focus their sustainability efforts in the year ahead has outlined the importance of redesigning traditional concepts of growth and looking beyond short-term financial incentives.
The 2020 edition of 'CEO Agenda' has been updated with a focus on what author Global Fashion Agenda (GFA) calls "one of the biggest issues of our time" – challenging the traditional concept of growth and prosperity.
With the growth trajectory of the fashion industry predicted to increase by 81% by 2030, the third edition of the Agenda sees GFA urge industry leaders to investigate entirely new business models and disrupt the current fashion system.
"We are living in a time of unprecedented overproduction and overconsumption, and we are simply pushing our planet beyond its limits. I urge fashion leaders to re-evaluate the current growth logic. This is not only essential to future-proof their business, but it's also crucial for humanity to operate within planetary boundaries," says Eva Kruse, CEO of Global Fashion Agenda. "I appreciate that this is not an easy task, which is why we have created the CEO Agenda as a tangible tool to help CEOs navigate sustainability, find solutions and protect generations to come."
The Agenda
Co-authored by industry heavyweights Li & Fung, PVH Corp, Nike, and Kering, the Agenda outlines the eight most crucial sustainability priorities, offering clear guidance on where businesses should focus their efforts.
This includes four priorities for immediate implementation:
Supply chain traceability
Reversing climate change
Efficient use of water, energy and chemicals
Respectful and secure work environments
There are also four transformational priorities for fundamental change in the long run:
Sustainable material mix
Circular fashion system
Promotion of better wage systems
Fourth industrial revolution
While the eight points cover the same areas as the previous two editions, authors are now urging leaders to "reverse" climate change as opposed to "combatting" it.
The Agenda notes according to the Ellen MacArthur Foundation, the global apparel and footwear industry accounts for 10% of the world's greenhouse gas emissions. While some regulation is happening it says progress is too slow and global emissions are set to rise for the third consecutive year, citing National Geographic's Climate Change Report Card.
"More and more, industry leaders have increased their commitments to reduce emissions by setting targets and signing industry charters. Simultaneously, the fashion industry lacks deep understanding of its impacts on biodiversity loss," authors of the CEO Agenda note. "Current solutions and business models will not be sufficient to meet climate targets or assess the industry's impacts on biodiversity loss."
Agenda authors continue to urge fashion companies to assess their impact on the climate along the value chain, starting with tier one and two manufacturers, and adds a "substantial focus" for all industry players must now be to re-evaluate the usage of natural resources.
It encourages switching to renewable energy resources, promoting land restoration, and investing in sustainable land management practices. Leaders are also told to support regenerative agriculture to allow increased space for habitats to flourish.
Meanwhile, under the circular fashion system transformational priority, industry leaders are told to explore circular business models that keep items in use for longer and enable recycling of post-consumer textiles at scale. Brands are also encouraged to explore new ways of creating value in existing material streams and to engage with policymakers to incentivise mechanisms to scale circular fashion systems.
Spotlighting biodiversity
This year's edition also includes a new spotlight on fashion's impact on biodiversity. The industry's increasing demand and utilisation of energy, land, water and natural resources results in a loss of ecosystems and species as well as microfibre pollution, it says. As a result, biodiversity and the conservation and restoration of nature require urgent consideration.
Biodiversity is integrated within the core priorities of supply chain traceability, reversing climate change, efficient use of water, energy and chemicals, and within the transformational priority sustainable material mix.
The third edition of the CEO Agenda was released yesterday (21 January) during the World Economic Forum, which is taking place in Davos, Switzerland, this week. Click here to read the CEO Agenda 2020.