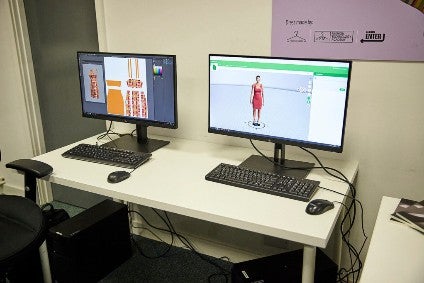 Training and technical skills provider Fashion-Enter is offering UK professionals hands-on experience with 3D digital design tools thanks to a collaboration with software developer EFI Optitex.
Established in 2006, London-based Fashion-Enter offers multiple training and technical skills development services, encompassing the entire design to production cycle.
To close what it calls the "mounting skills gap" in both industry and academia, Fashion-Enter implemented EFI Optitex 3D into its design and production processes, including pattern design and 3D tools for design and fitting. During its preliminary implementation phase, the software will enable Fashion-Enter to deliver a wide range of accredited 3D design courses.
"Fashion-Enter strives to be a centre of excellence in both quality garment manufacturing and skills training," says founder Jenny Holloway. "EFI Optitex has given us a strong and reliable 3D toolset, not only to maintain, but to strengthen our position as a leading UK training and technical skills provider."