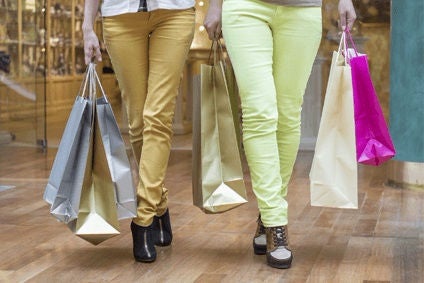 Mexico is launching Latin America's second Fashion Transparency Index to encourage brands and retailers to report how their businesses impact workers and the environment.
The 'Fashion Transparency Index Mexico 2020' comes after UK-based NGO Fashion Revolution launched a similar programme in Brazil two years ago. The latest 2019 report queried 30 firms, including top Brazilian retailers Renner and Riachuelo as well as local units of Zara and C&A, which sponsors the survey.
"We know that globally there is a lack of transparency in the fashion industry and particularly in Mexico we know the industry here remains without a lot of transparency," says Fashion Revolution's founder and global operations director Carry Somers, who also runs her own ethically-sourced Panama-hat brand Pachacuti. "We decided to do the index in Mexico because in order to improve labour conditions and environmental impact, brands need to publish more information."
The gauge, which will likely include leading retailers such as Liverpool and Palacio de Hierro, will help human rights groups and labour trades unions to hold top apparel and footwear brands and retailers accountable for how their actions impact society.
Somers won't reveal the 20 brands being surveyed, but says they will be chosen based on revenues. More information will be available in May, and the index will be launched in late October or early November.
The survey won't track manufacturers per se but will look at whether retailers have an adequate mechanism to track suppliers based on policies for tackling child and forced labour, freedom of association, water and energy usage, Somers says. Participating companies will be able to show customers they care about ethical sourcing and climate change.
Fashion Revolution's global index, launched four years ago, tracks 200 companies. Brands are benchmarked on their performance against five key areas: policy and commitments, governance, traceability, supplier assessment, and remediation, and spotlight issues such as the Sustainable Development Goals.
"When we look at the global index we see brands included in the past three years have improved their [share price] growth by 9%. This shows investors are demanding greater transparency while consumers are increasingly savvy. They want to know where and how their clothes are made," Somers concludes.
The latest release of the main index last year ranked sportswear brands Adidas and Reebok, and outdoor specialist Patagonia, as the three companies leading the way on transparency.