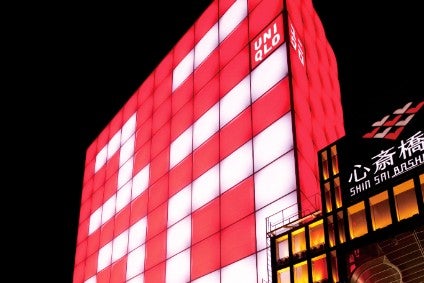 Uniqlo-owner Fast Retailing has booked a 42.9% fall in profits for the nine months to May with sales declining 15.2% year-on-year to JPY1.54trn (US$14.3bn).
Net profit amounted to JPY90.6bn for the nine-month period to 31 May. It attributed the declines in profit and revenue "largely on the Covid-19 impact."
By unit, Uniqlo Japan saw its sales for the nine months fall 14.6% to JPY598.8bn during the period. Operating profit declined 18.1% to JPY79.1bn.
It was a similar state of affairs at the international arm of Uniqlo where sales fell 17.9% to JPY673.5bn. Operating profit tumbled 58.5% to JPY51.8bn.
Conversely, sales were marginally up at Gu by 1.1% to JPY187.4m. Operating profit, however, slipped 22.2% to JPY20.4bn.
Sales at the Global Brands unit, meanwhile, fell 26.7% to JPY83.3bn. The segment posted an operating loss of JPY6bm, compared to an operating profit of JPY4.6bn in the first nine months of fiscal 2019.
Fast Retailing has now halved its profit expectation for the year, saying it expects an annual operating profit of JPY130bn. The company forecasts a 13.1% fall in consolidated revenues for the year to JPY1.99trn. Net profit is expected to be 47.7% lower year-on-year at JPY85bn.