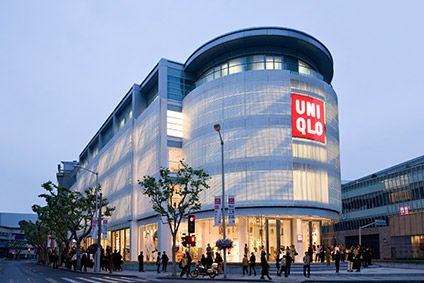 Japan's Fast Retailing has moved to increase its transparency efforts, disclosing all the garment factories supplying its Theory, PLST and other brand factories as well as Uniqlo and GU.
The list includes 242 factories across Bangladesh, Cambodia, China, India, Indonesia, Japan, Malaysia, Myanmar, Sri Lanka, Thailand and Vietnam. China accounts for more than half of the total, followed by Vietnam.
The group says the disclosure is a bid to increase the transparency of its supply chain, take on greater responsibility to ensure good labour conditions, and address issues concerning human rights and the environment.
In February 2017 Fast Retailing published a list of Uniqlo core sewing factories, followed by a list of GU core sewing factories in December. Then in November 2018 it released a list of core fabric mills supplying Uniqlo – with Fast Retailing aiming to disclose fabric mills used by its other brands in future. The list included 46 core fabric mills and has now been updated to include a further three.
Fast retailing posts 6M sales, profit rise
The update comes as the Fast Retailing group announced a 9.5% jump in profits to JPY114bn (US$1bn) for the first six months of the year. Profit before income taxes rose 5.5% to JPY174.2bn, while group revenue increased by 6.8% to JPY1.27trn.
On a divisional basis:
Uniqlo Japan reported lower business profits at JPY67.7bn compared with JPY88.8bn a year earlier, attributed to a warmer winter. Revenues fell 0.5% to JPY491.3bn.
Uniqlo International posted a 14.3% increase in revenues to JPY580bn and a 15.3% jump in business profit to JPY88.6bn. Mainland China continued to report especially strong results and SE Asia and Oceania also reported significant revenue and profit gains. Uniqlo South Korea reported rising revenue and profit. Uniqlo US turned a profit in the first half while Europe reported a flat result.
GU reported higher revenues at JPY117.1bn compared to JPY105.8bn. Business profit rose from JPY9bn to JPY14.1bn.
Global brands, which includes its Theory business and France-based Comptoir des Cotonniers fashion brand, witnessed a 0.9% fall in revenues to JPY77.7bn. Profits were 2.3% lower year-on-year at JPY3.2bn. While Theory posted a "considerable increase in profit" thanks to strong sales in its US arm, Comptoir des Cotonniers saw another loss on the back of continued sluggish sales.
For the full year 2019, estimates have been revised downward to reflect the first half shortfall. Business profit and operating profit have been revised down by JPY10bn each. But Fast Retailing says it still expects to reach "another record full-year performance for the third year in a row" with consolidated revenue forecast to reach JPY2.3trn, business profit JPY265bn, operating profit of JPY260bn and pre-tax profit at JPY260bn.