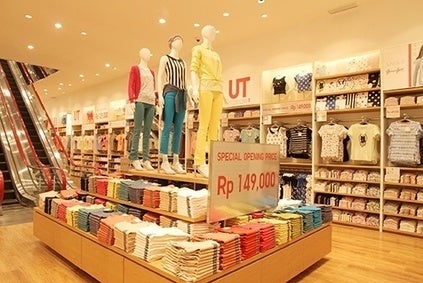 The Microfibre 2030 Commitment was established by The Microfibre Consortium (TMC), a non-profit, international cross-industry group working to address the problem of fibre fragmentation from clothing textiles. The Commitment aims to eliminate the environmental impact from microfibres, with 250 companies joining as signatories by 2030.
These companies will conduct tests on their products and manufacturing processes, and contribute data to build an industry-wide database and assessment system. The objective is to have 80% of member companies adopt research-based microfibre standards in their products and manufacturing processes so that the release of microfibres into the environment is appropriately managed.
Fast Retailing, which owns the Uniqlo and Gu brands, will conduct prescribed fabric testing annually through 2023 and provide the data to TMC. This will be combined with data from member companies in a database and used to develop tools and resources for the entire industry to achieve the Commitment.
Fast Retailing will, in turn, utilise this data and knowledge to implement measures to limit microfibers from its products and manufacturing processes and, by expanding best practices to the industry as a whole, contribute to achieving the Commitment.
Going forward, the company will continue to work with the industry and enhance measures to minimise the release of microfibers into the environment throughout the product lifecycle.
Fast Retailing first joined TMC as an Associate Member in September 2019.
Earlier this month, the company announced its targets to reduce greenhouse gas (GHG) emissions by fiscal 2030 have been approved by the Science Based Targets initiative (SBTi), as science-based targets (SBTs).
SBTi approval means the targets are in line with what the latest climate science says is needed to meet the goals of the Paris Agreement to limit global warming to well below 2 degrees Celsius above pre-industrial levels and pursue efforts to limit warming to 1.5 degrees Celsius.