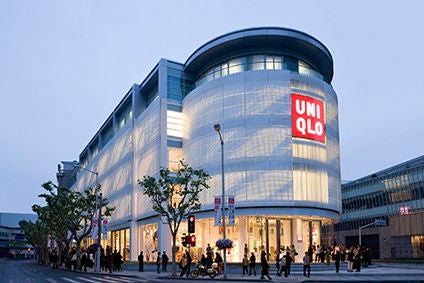 Fast Retailing, owner of the Uniqlo and Gu brands, says it is rolling out a series of measures to cut the risk of Covid-19 to its manufacturing partners and workers across its supply chain, including payment to its suppliers for complete orders and orders where production has started.
Fast Retailing says it will also use fabrics or materials already purchased by its partners to fulfil its orders or will provide compensation should they later become unnecessary.
Other measures it is taking to safeguard the financial stability of its production partners include working with each one to understand whether a financial risk exists because of the Covid-19 pandemic; understanding the full staus of orders at each factory and evaluating how current order status compares to production capacity; adjusting production schedules where feasible, and reallocating orders to other partner factories to ensure an order distribution that does not expose partner factory to unacceptable financial risks or pressures.
Among the safety and security of supply chain workers measures it has implemented, the company has provided factories with guidelines to strengthen their sanitisation measures and to help them understand their obligations to employees in case of factory closure.
It has also advised partner factories to protect factory employees from the risk of infection, ensuring that hand washing, body-temperature measurements, and mask-wearing are priority workplace protocols. Infrared thermometers have been provided to some factories.
And it has established a formal point of contact at Fast Retailing to assist factories with enquiries about their obligations to employees, helping to ensure factory employees receive compensation in accordance with the laws and regulations of their country and with the Fast Retailing Code of Conduct for Production Partners.
In addition, the company has begun working with the United Nations International Organization for Migration (IOM) to ensure vulnerable migrant workers (people working outside their home country or region) receive adequate support from their employer factory.
"Fast Retailing will continue to monitor the impact of the Covid-19 pandemic on our supply chain," it says. "In cooperation with UN agencies, industry organisations, and the governments of our manufacturing locations, we will work to protect the security and safety of people who help to make our clothes and to help safeguard the financial stability of our production partners."