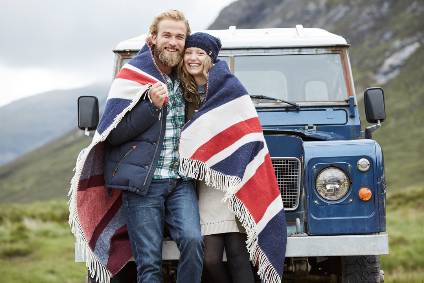 UK based casual clothing retailer Fat Face has partnered with textiles recycling solutions company I:Co on a joint take-back initiative of used textiles and shoes.
Customers can drop unwanted items of any brand into participating Fat Face branches in the United Kingdom and will receive a discount of GBP10 (US$12.96) on a new garment from the retailer's denim collection in return.
Meanwhile I:Co, whose name stands for I:Collect, organises the transport of the clothes from the participating Fat Face branches to the nearest sorting plant. Every garment is sorted by hand and categorised for best possible reuse.
Apparel that can still be worn gets a second life as second-hand goods, while items that are no longer wearable are recycled and processed into products for other industries, among them insulating material for the automotive industry, cleaning cloths or paint substrate.
"This cooperation with Fat Face is a further step towards a circular fashion industry," says Axel Buchholz, CEO of I:Co. "With this take-back programme, Fat Face not only takes on ecological responsibility, but also increases the awareness with customers for the more and more important topic of textile waste and offers them an easy opportunity to keep their clothes in the textile loop."
The partnership with Fat Face adds to I:Co's global network that includes more than 60 countries and in excess of 40 partners, among them H&M, Vagabond, Guess and Adidas.