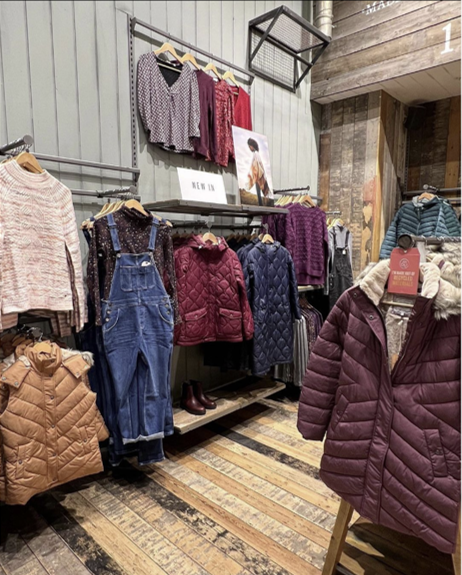 FatFace joins a host of other fashion players to hop on the platform and make a commitment to help boost the circular clothing industry.
"Receiving B Corp certification is an outstanding achievement for everyone here at FatFace – not only does it honour our commitment to a better future, but it provides a framework for continuous future improvement," said CEO Will Crumbie.
B Corp Certification is a designation that a business is meeting high standards of verified performance, accountability, and transparency on factors from employee benefits and charitable giving to supply chain practices and input materials.
In order to achieve certification, a company must:
Demonstrate high social and environmental performance by achieving a B Impact Assessment score of 80 or above and pass the risk review. Multinational corporations must also meet baseline requirement standards.  
Make a legal commitment by changing the corporate governance structure to be accountable to all stakeholders, not just shareholders, and achieve benefit corporation status if available in the jurisdiction.   
Exhibit transparency by allowing information about performance measured against B Lab's standards to be publicly available on the company's B Corp profile on B Lab's website.   
"As a B Corp, we're part of a global community of businesses that meet high standards of social and environmental impact," FatFace said on its website. "We're so proud to be counted among businesses that are leading a global movement for an inclusive, equitable, and regenerative economy.
"From our responsible sourcing practices, climate conscious initiatives and inspiring charity partnerships to the wonderful people who are driving change across our business and in our local communities, gaining B Corp certification is a celebration of all that we stand for."