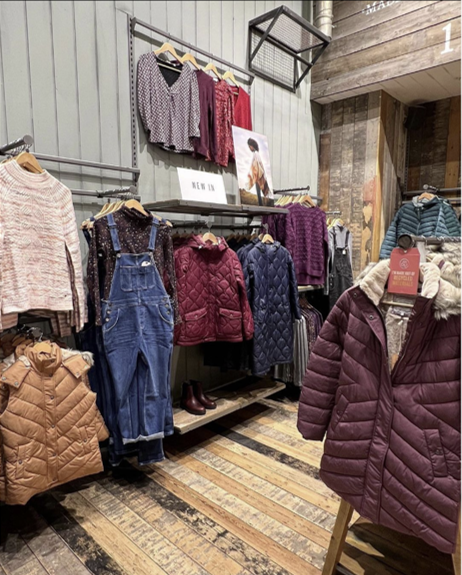 The FatFace and True Fit partnership will deliver size and fit guidance to shoppers and enhance their digital shopping experience.
With customer-centricity front and centre of its business and its digital share of sales rising, both domestically in the UK and internationally, FatFace is improving its customer experience on-site for existing and new customers, while building confidence into the online path to purchase.
True Fit was implemented on to the site by global digital commerce specialist, Astound Commerce, FatFace's strategic integration partner, as part of its ambitious digital transformation journey. Its partnership will leverage True Fit's Fashion Genome, one of the world's largest connected data sets for apparel and footwear, which brings together data from 80 million active members and 17,000+ brands, to unlock insights and serve fit personalisation to shoppers.
The high fidelity fit recommendations generated by the platform will help build confidence into the buying journey, improving customer satisfaction and conversion while helping to reduce fit-related returns.
"Adopting True Fit is about winning on two fronts – by improving conversion, revisit rates and average order value on the one side, and preventing returns on the other," said Liam Price, head of digital at FatFace. "It will help us continue to deliver on our promise to our customers, which is to help them find the products they are looking for, but also help them hold onto these items and keep them, because they are the perfect fit."
FatFace is a multichannel retail brand stocking a wide range of womenswear, menswear, childrenswear, footwear, and accessories. It has over 200 stores in the UK, Ireland and the US and established ecommerce and wholesale operations.
Internationally, True Fit is also helping the fashion brand scale in its global growth markets, including the US, by helping shoppers in those locales who are less familiar with the brand's heritage and fit find the right garment based on their individual size and fit preferences. FatFace will also leverage True Fit's solution to unlock insights, data and analytics to improve fit consistency across their range and learn more about their loyal shoppers' preferences to provide greater personalisation over time.
Sarah Curran, MD EMEA at True Fit, added: "FatFace is a brand that recognises two essentials about online retail today. First, that consumers need assistance evaluating and understanding the fit of a brand when shopping digitally. Secondly, consumers have so many choices as they shop digitally. Fit technology engenders long-term loyalty for shoppers who can now have a great first experience with a new brand or category."