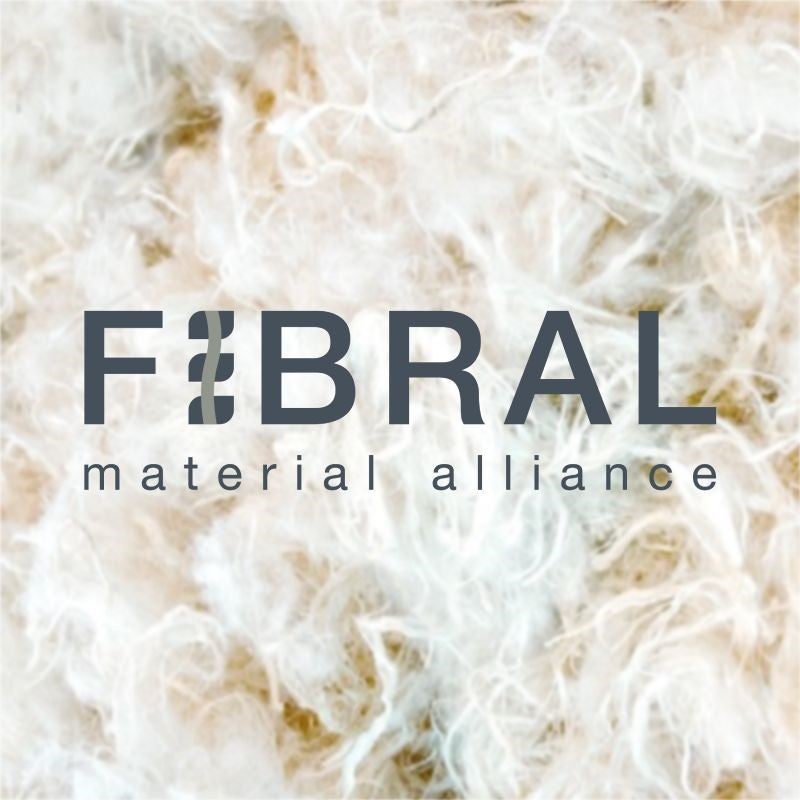 The Fibral Material Alliance is a new international organisation established by three founders: Dr Carmen Hijosa from Ananas Anam, Hannes Schoenegger from Bananatex and Ricardo Garay of Regenerate Fashion.
It was introduced to bring together three companies and individuals who are working with ancient and underrepresented as well as new plant-based fibres to give a strong voice, and to help provide a solution to what the alliance describes as the 'textile crisis'. 
In a statement, the new alliance says the textile industry is dominated by a material mix that relies on fossil-based resources or fibres that are associated with intensive water, chemical and land use. In the face of global climate change, the statement adds, there is a growing need for alternative materials as the earth's finite resources diminish and natural systems continue to degrade. 
The Fibral Material Alliance says it seeks to align plant-based fibres under a common umbrella to provide support and to foster solutions to heal earth's ecosystems and address the textile industry's detrimental impacts through increasing use of renewable resources such as abaca, pineapple leaves, oilseed flax/hemp, novel agricultural wastes, and by-products.
Dr. Carmen Hijosa, founder and chief creative and innovation officer for Ananas Anam Ltd said:
"Fibral is the result of a fellowship of like-minded individuals whose vision, work and life purpose is to inspire change by bringing awareness to plant-based fibres, regenerative systems, local and indigenous communities and culture, and the importance of biodiversity. With this alliance we wish to activate a sense of community, sharing and collaboration by focussing on plant-based solutions, in particular the potential of underrepresented fibres in the marketplace – today". 
The three companies who make up the alliance are specialists in the plant-textile industry. Ananas Anam, which produces the material Piñatex, made of fibres from pineapple leaves , was granted B Corp certification in 2020.  Bananatex is a technical fabric made purely from the naturally grown Abacá banana plant. While, Circular Systems is a materials science company offering breakthrough solutions for the most efficient management of textile and agricultural waste streams with waste-to-fibre platforms Texloop, Agraloop and proprietary Orbital Hybrid Yarn technology. Circular Systems struck a licensing agreement with Nishat Mills last December.