First quarter profits at Israel-based apparel major Delta Galil have been hit by negative currency impact and the timing of holiday sales, with net profit 59% lower year-on-year at $3m.
For the three months ending 31 March, the company, which makes branded and private label apparel products for men, women and children, as well as leisurewear, activewear and denim, reported a 25% decline in operating income to $10.4m.
Sales, however, were 9% higher at $365.4m, which the company said largely reflected top-line growth in Delta Galil USA, Delta Galil's Global Upper Market, Delta Israel, and Delta European Brands, which included a strong contribution from its newly acquired Eminence business.
"We concluded the quarter with a 9% increase in sales and a significant improvement in cash flow; however, our first quarter results were impacted by the devaluation of the Euro and NIS versus the US dollar, and a shift of holiday sales to the second quarter," said Isaac Dabah, CEO of Delta Galil. "Still, we remain pleased as we continue to benefit from a diversified model, including a range of business segments, product categories and an expanded global presence, that enables us to drive momentum and balance.
"During the quarter, we continued to improve efficiencies at our factories and expect full operational status for 2019. Our Delta Galil Premium Brands business was impacted by the shift in holiday and the depreciation of the Euro, as well as a new store opening expenses; however, it remains an exciting growth opportunity.
"As we look ahead, we remain committed to investing in new products and resources to deliver sustained profitable growth and long-term shareholder value. With a strong balance sheet in place, we have the necessary financial resources to continue to innovate and grow — both organically and through strategic acquisitions."
Free Report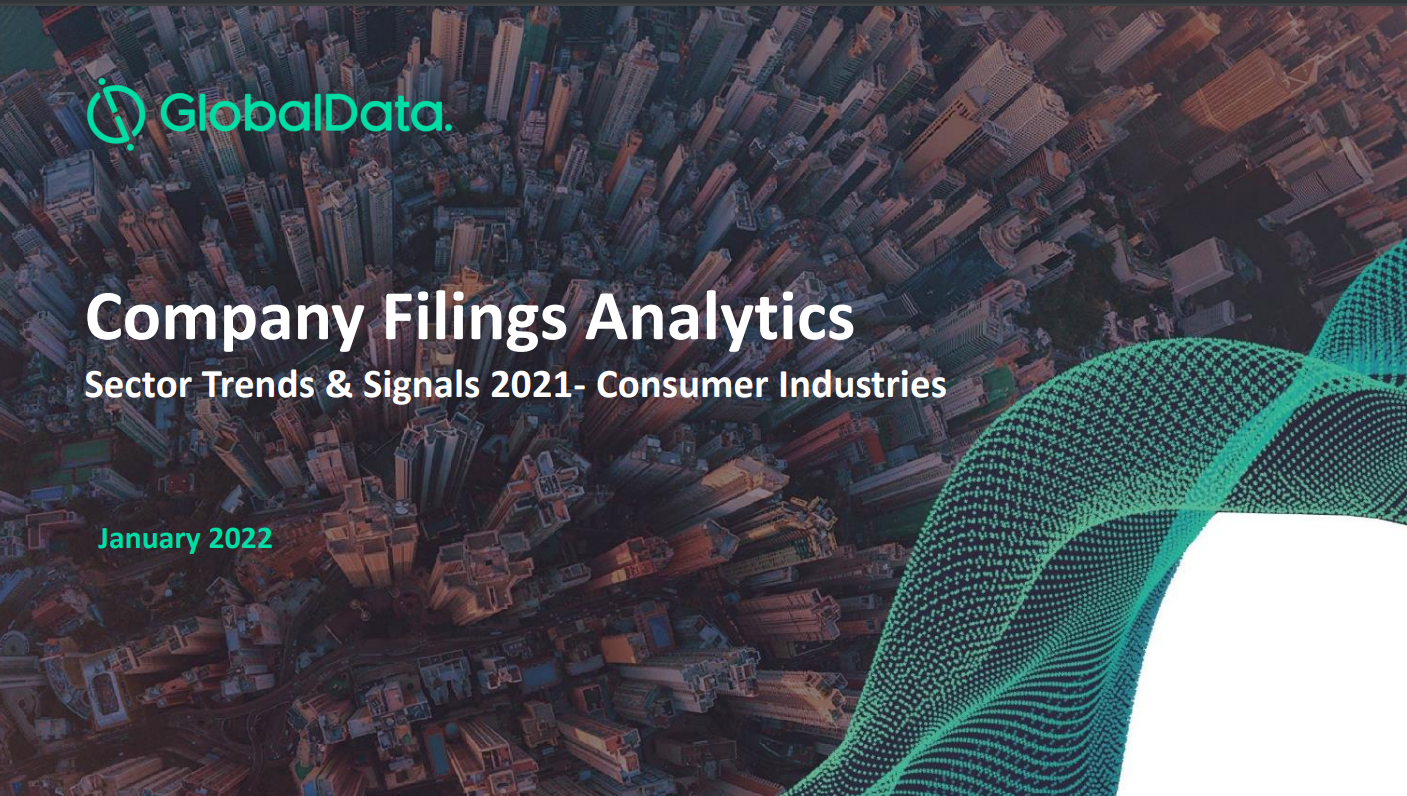 Identify the trends of tomorrow using filings sentiment analysis
Business sentiment continues to improve, showing a clear recovery since the onset of COVID-19. Sentiment in 2021 was up by 8% compared to 2020. 
Consumer industries had the highest sequential filings sentiment growth in Q3 2021. Optimism around digital themes and general outlook drove the positive trend in overall business sentiment. 
GlobalData's Filing Analytics Annual Report 2021 on the Consumer industries provides insights into sentiment and mention trends for companies, geographies, and themes. Get real-time analysis of: 
Quarterly & annual reports

 

Earnings call transcripts

 

IPO filings

 

Events presentations

 

ESG filing trends 

 
Understand the overall outlook for Consumer and spot the topics and themes that will be most impactful in the next few years. 
Download the full report to understand what to expect and how to align your business for success.  
by GlobalData