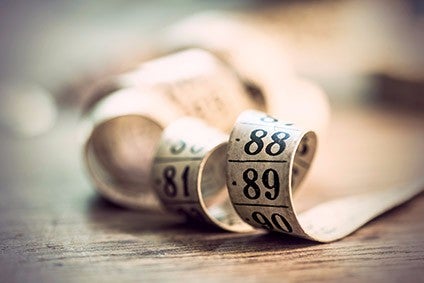 A body measurement platform powered by augmented reality and machine learning is being made available for retailers worldwide in a bid to tackle the problem of size-related returns.
Developed by sportswear company Rebel Athletic and SevenTablets, the Fit Freedom app allows customers to turn their smartphone into a "virtual tailor" providing precision sizing.
It leverages augmented reality and machine learning to recommend the consumer's optimal fit by cross-checking their preferences and measurements with the retailer's available sizing charts. This not only helps eliminate size-related returns, but also inspires confidence and fosters brand loyalty, the developers say.
Fit Freedom cites October data from the National Retail Federation, which reveals 40% of apparel purchased online is returned.
"Despite advanced omnichannel retail experiences and competitive offers like free shipping, sizing inaccuracy remains unresolved, leading to more returns, increased investment in reverse logistics and significant financial losses," it says.
"Rebel Athletic operates in an industry that demands precision sizing," explains president Karen Noseff Aldridge. "For years, we shouldered the logistical pain of traditional sizing kits – until now. With the development of Fit Freedom, our sales representatives can now deliver accurate and custom-sizing, instantly."
To date, Fit Freedom is said to have saved Rebel Athletic more than $200,000 in sizing expenses.