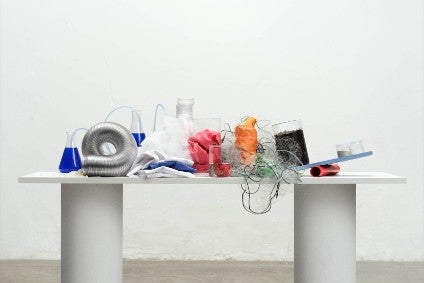 A process that uses biotechnology to create lab-grown cotton has won the largest share of a EUR1m (US$1.09m) grant backed by the non-profit H&M Foundation.
As one of the Global Change Award winners 2020, the US/Brazil team behind Incredible Cotton by GALY will receive a grant of EUR300,000. The group uses biotechnology to create lab-grown cotton, which it says grows "ten times faster using only 20% of resources, compared to traditional cotton." It claims its cotton can be grown anywhere at about the same cost as regular cotton.
Now in its fifth year, the Global Change Award from the charitable arm of global fashion retailer H&M, aims to identify early-stage, disruptive ideas that can make fashion more sustainable and to scale them to transform the industry.
"The innovations are in themselves challenging the way we think about fashion," says Karl-Johan Persson, board member of H&M Foundation. "We need to leave the old, linear ways of thinking behind and move faster towards a planet positive and sustainable model. The winning innovations will help our industry reinvent itself and hopefully inspire others to also find new solutions."
EUR250,000 is being awarded to US team Werewool for its Feature Fibres project, which creates fabrics from protein DNA with natural colours, stretch and other features.
A further three projects have each secured EUR150,000. These are Tracing Threads by TextileGenesis, which tracks sustainable fibres by using blockchain technology; a new process that separates and cleans wastewater to eliminate toxic sludge in landfills by SeaChange Technologies; and Airwear by Fairbrics, which converts greenhouse gas into sustainable polyester.
In addition to the financial grant, all winners also get access to a one-year innovation accelerator programme provided by H&M Foundation in partnership with Accenture and KTH Royal Institute of Technology.