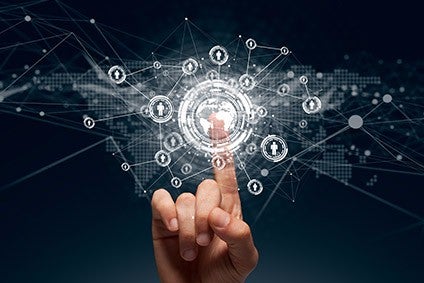 Disruption and uncertainty remain the biggest challenges facing apparel brands and retailers and their global supply chains heading into the new decade. Unpredictable and fast-moving changes to tariffs and trade, pressure to make smarter and faster decisions, and demands for new levels of sustainability will all weigh on fashion businesses in 2020.
But along with these challenges come opportunities to rethink business models and explore new ways of working – especially when it comes to using digitalisation and data.
#1: Global trade uncertainty – the new normal
Rising trade barriers and geopolitical tensions will continue to impact apparel sourcing, making it difficult for companies to plan their businesses in both the short and long-term – including the evolving US-China trade war, penalty tariffs on US fashion imports from the EU, as well as the potential ramifications of Brexit and US election-year trade politics. Several free trade agreements on the cards for 2020 involve key supply countries and will also play a critical role in shaping supply chains: the Regional Comprehensive and Economic Partnership (RCEP), the EU-Vietnam Free Trade Agreement (EVFTA) and the US-Mexico-Canada Free Trade Agreement (USMCA).
#2: Sourcing strategies – Continuing shift away from China
Retailers must rethink and diversify their sourcing strategies to reduce risk against fluctuations in trade policy and set themselves up for a more competitive advantage going forward. While apparel production for Western markets is shifting away from China – currently responsible for around 32% of world clothing exports – no single country has the capacity to emerge as its replacement. Instead, the "next China" will be a group of countries serving specific markets, which means opportunities for China's neighbours, Africa, and Central America, among others. That said, China will continue to remain a force as 'Made-in-China' becomes 'Managed-by-China' and its domination of upstream services and technical know-how persists.
#3: Sourcing in the digital age – Faster and smarter
Digitalisation and Big Data are the next frontiers in apparel and footwear supply chains, enabling companies to make smarter, faster and more effective decisions. Harnessing the power of data will drive improvements in speed, cost and customer satisfaction, as well as deliver new insights into consumers' purchasing behaviour, competitors' pricing practices, and even forecasting next season's fashion trends.
#4: Sustainability – Moving to the next level
Beyond trade, environmental, social and governance efforts are top of mind for the apparel industry. Key stakeholders and shareholders are increasingly asking tougher questions and scrutinising global supply chains for their exposure to risk. The emphasis on green, clean and recyclable must impact product design, materials, sourcing practices, logistics, consumption, and disposal of used clothing – which in turn will require substantial financial investments and other resources.
#5: Action not words – Scrutiny on greenwashing
Making good on the sustainability pledges of retailers, brands and suppliers to reduce the environmental impact of clothing must gather pace in 2020. Trust and transparency are no longer buzzwords. Consumers are demanding actions they understand can relate to. The challenge is to ensure actions and efforts are impactful without being viewed as "greenwashing." In a highly connected world, where information is instantaneous, failure to meet consumer expectations could have an immediate – and disastrous – effect.
For a more in-depth look at some of the issues set to shape apparel sourcing in 2020, click on the following links: