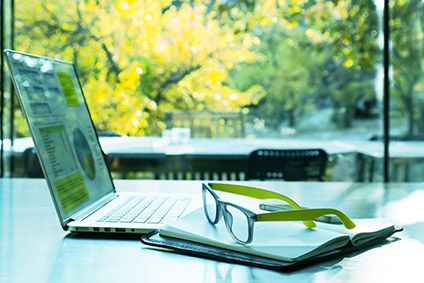 Agricultural residues can potentially be blended with man-made and natural fibres to produce innovative materials called agro-residue based textile fibres, according to a report from the Institute for Sustainable Communities (ISC), the World Resources Institute (WRI), Wageningen University and Research (WUR), commissioned by Laudes Foundation. The fibres are known to have similar characteristics to existing materials in the fashion industry.
'Spinning Future Threads' found large quantities of agricultural residues in eight countries. The researchers looked at more than 40 crops to find the most suitable for fashion fibre production, with a focus on South Asia and Southeast Asia because these regions are known for both their production of crop waste and textiles.
"To reduce its growing dependence on fossil fuels, the fashion industry must prioritise and accelerate its transition to a circular and regenerative system," says Anita Chester, head of materials at Laudes Foundation. "There is an incredible opportunity to create value out of waste. This report looks at the huge potential of agricultural residue as a possible feedstock for textile fibre, outlining not just suitability but also the hotspots. We do hope this will help fashion, working in collaboration with food, fast track alternatives to tip the scales in favour of the planet and its people."
Paulien Harmsen, senior scientist at WUR, adds: The textile industry is in need of more sustainable and renewable feedstocks in order to improve its current negative impact on the climate. We need more biomass as input for textiles to transform the current textile industry. However, when using new biomass residues for textiles we face a number of challenges, such as the availability and suitability, but also technological, economic and social challenges. Ultimately, not every biomass source is suitable for textile applications, but this study shows a promising insight in our first steps towards sustainable textiles."
The study proposes a roadmap for collaboration and innovation for fashion and food industries to come together to enable this alternative feedstock to help the fashion industry build long-term sustainable value chains.
In terms of the next steps, the authors note a responsible and environmentally conscious approach is essential when using agro-residues to build alternative textile value chains. They add the decision to commercialise new approaches should be governed by three principles:
Maintaining ecological balance in the regions where they will be implemented.
Ensuring that they will enhance local livelihoods.
Respect the planetary boundaries that govern all natural resources.
"Agro-residue based fibres are promising innovations that could unlock the next fashion revolution," adds Vivek Adhia, India country director, ISC. "Its time has come, reaping triple benefits of sustainable fashion, improved rural livelihoods and reduced environmental impacts. Building critical links between industry and farming communities will help facilitate this transition more quickly. It is important to design the system right, upfront, addressing considerations on reliable feedstock availability, robust local value chains, customising technology fit-for-purpose and advancing consumer awareness."
Click here to access the report in full.