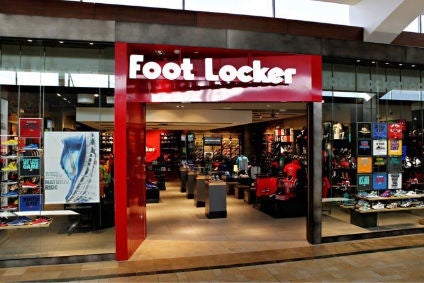 Elliott Rodgers joins Foot Locker as executive vice president and chief operations officer, effective from today (1 December), and will oversee supply chain, information technology, and procurement. 
Rodgers brings to Foot Locker over 20 years of leadership experience in operations planning, supply chain, logistics, information technology, and enterprise data and analytics. He was previously an executive at Ulta Beauty, Inc. for eight years, serving as chief supply chain officer, chief information officer, and senior vice president, supply chain.
The appointment is one of a number being made by Foot Locker to support growth and enhance operational efficiency. It includes the planned transition of the company's chief financial officer Andrew Page who will transition out of his role following the company's fourth quarter 2022 earnings report to pursue other opportunities. Foot Locker says it is initiating a comprehensive search for his replacement.
Robert Higginbotham, vice president, investor relations, has been promoted to senior vice president, investor relations and financial planning and analysis. In his expanded role, Higginbotham will have direct responsibility for the financial planning and analysis team, in addition to investor relations.
"Separating our commercial activities from our supply chain and IT functions will better position Foot Locker to support growth and enhance operating efficiency as we invest in unleashing the power of our leading retail banners by simplifying our operations and expanding our omnichannel, loyalty, and digital capabilities," said CEO Mary N. Dillon. "Frank has done an outstanding job overseeing growth initiatives across Foot Locker's banners, operating divisions, and geographies, and I am pleased he will continue leading these efforts. In addition, Elliott's track record of execution in supply chain, logistics, ecommerce fulfillment, and IT make him an ideal addition to Foot Locker's team. I am thrilled to partner with both Frank and Elliott – and the rest of our executive team – as we continue advancing Foot Locker's strategic priorities and creating value for our shareholders, customers, and other stakeholders."