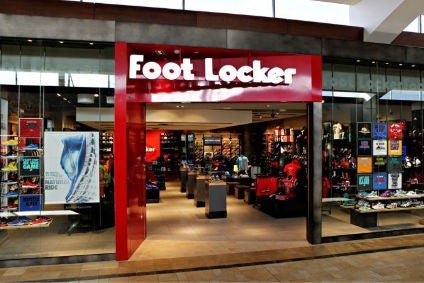 Foot Locker Inc has made a $2m strategic investment in a leading footwear design academy, which will give the specialty athletic retailer and its vendor partners new access to collaborative design and manufacturing talent.
The Pensole Footwear Design Academy was founded by former Jordan design director D'Wayne Edwards, whose mission is to create a pipeline of new designers for the entire footwear industry. It does this by offering free tuition and a learn-by-doing curriculum that teaches students the entire footwear and apparel design process, from product inspiration and concept development, to manufacturing and branding – and currently has 400 graduates working in the sector.
The investment by Foot Locker extends the companies' relationship across all aspects of the design process, which began in 2015 through an annual master-class design competition.
"It has always been our joint mission to foster the next generation of emerging footwear and apparel design talent, and I am confident that our collaboration will contribute to the continued growth of the academy, success of our students, and accelerated innovation in the footwear industry," Edwards explains.
The two will collaborate on new educational programmes and the design and manufacturing of exclusive products for Foot Locker brands.
"Through this investment, we are excited to extend our partnership with Pensole, an organisation that shares our deep commitment to fostering education and driving design innovation and excellence in the industry," adds Richard Johnson, Foot Locker's chairman and chief executive officer.
Foot Locker operates around 3,270 stores in 27 countries through its Foot Locker, Kids Foot Locker, Lady Foot Locker, Champs Sports, Footaction, Runners Point, Sidestep, and SIX:02 stores.
The retailer most recently invested $3m in a minority stake in innovative children's footwear, and clothing business Super Heroic, an online startup founded by two former Nike executives.
A survey last year highlighted an "unprecedented" skills crisis in the fashion industry, creating a 'war for talent' across the supply chain. It suggested the industry is not only dissatisfied with the current training being provided, but that it is also failing to address the need for new competencies heading into the future.