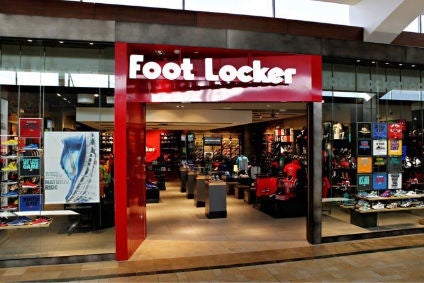 Incoming Foot Locker CEO, Dillon, has over 35 years of experience leading consumer-driven businesses in a diverse range of industries, from consumer-packaged goods and restaurants to telecom, beauty and retail. She is said to bring deep consumer marketing and digital transformation expertise, strong operational experience, a proven track record of shareholder value creation and a demonstrated commitment to leadership development.
Most recently, she served as executive chair of Ulta Beauty, after having served as CEO for eight years, and was responsible for guiding the company as it became the leading beauty destination in the US and a successful omni-channel retailer with a best-in-class loyalty programme.
Johnson, who has had a distinguished three-decade-long career at Foot Locker, including having served as the company's CEO since 2014 following two years as COO and holding multiple other divisional leadership roles, will continue as executive chairman of the board at Foot Locker until 31 January 2023. He will step down from the board at that time, subsequently remaining with the company as a senior advisor to the CEO until early April 2023 to facilitate a smooth transition.
Johnson led the development of the company's strategic imperatives and long-term plan and has overseen sales growth to approximately US$9bn in 2021 from approximately $7bn in 2014. He has also been responsible for a number of investments and acquisitions, including WSS and atmos in 2021. He has led Foot Locker's digital transformation and strategy to expand into new geographies as well as helped to diversify the product mix across brands and categories, along with strengthening the company's focus on diversity, equity and inclusion (DE&I) and environment, social and governance (ESG) initiatives.
He said: "It has been a privilege and an honour to lead Foot Locker and work alongside the best team in retail for nearly 30 years."
He continued: "Together, we have built a broad house of brands and banners fuelled by a shared passion for the global sneaker community. We have turned a brick-and-mortar company into an interactive retail community poised for long-term growth in the digital era. The board and I have worked closely together on a thoughtful succession plan, and with a strong foundation in place and ongoing momentum against our strategic objectives, we believe now is the right time to complete the CEO transition. We are confident that Dillon is the ideal person to serve as Foot Locker's next CEO and lead the company forward. Dillon has established a remarkable track record in the retail industry, and she brings an incredible mix of talent, experience and commitment to take Foot Locker to the next level."
Foot Locker also announced its second-quarter results which indicated a fall in net income to US$94m from $430m year-on-year.
For the 13 weeks ended 30 July, comparable-store sales decreased by 10.3% versus record sales levels from last year. Total sales decreased by 9.2%, to $2.1bn, compared with sales of $2.3bn in the second quarter of 2021. Excluding the effect of foreign exchange rate fluctuations, total sales for the second quarter decreased by 6.1%.
For the first six months of the year, the company posted net income of $227m, or $2.36 per share on a GAAP basis, compared with $632 million, or $6.02 per share, for the corresponding period of 2021. On a non-GAAP basis, earnings per share for the six-month period totalled $2.71, compared to $4.05 per share in the prior year period in 2021. Year-to-date sales were $4,2bn, a decrease of 4.2% compared to the sales of $4,4bn in the corresponding six months of 2021. Year-to-date, comparable store sales decreased 6.2%, while total year-to-date sales, excluding the effect of foreign currency fluctuations, decreased by 1.7%.
Foot Locker executive vice president and CFO, Andrew Page said the company recognised the back half of the year would see more pressure than originally anticipated and expects its earnings to be at the lower end.
"Our balance sheet, real estate flexibility, and relationships with vendors all remain strategic assets that will aid us in navigating ongoing macroeconomic volatility while we continue to serve the sport and sneaker communities."
FY22 Guidance
Sales guidance to be down to 6-7% from previous guidance of 4-6%.
Comparable sales growth is expected to be between 8-9% from 8-10% earlier.