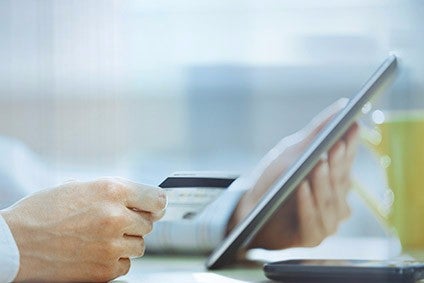 Counterfeiting and piracy cost the global economy around US$4.2 trillion a year, new data shows, with footwear and clothing the most heavily bootlegged industry.
Figures published by testing, inspection and certification company SGS, show fake products now account for 3.3% of global trade which is negatively impacting economies, brands and individuals.
The International Chamber of Commerce (ICC) and International Trademark Association (INTA) published a joint report into counterfeiting and piracy in 2017. It estimated that by 2022 the global trade in fraudulent products would be worth $2.3 trillion. In addition, displaced economic activity, investment, public fiscal losses and expenditure on criminal enforcement would cost economies an extra $1.9 trillion.
Counterfeiting and piracy also threatens legitimate jobs, SGS says. The report estimates 5.4m legitimate jobs are being put at risk across a wide variety of sectors. The European Union (EU) reckons 84m people, 38.9% of all EU jobs, are in industries that rely on the protection of intellectual property rights (IPR). In total, they account for 45% of total GDP. If IPR are not protected on a global scale, the livelihoods of these people, and millions more around the world, are being put at risk.
"Consumers may think IPR is unimportant to them; that is it does not impact them. This attitude is short-sighted," says SGS.
A 2019 study found most fake goods were consumer products. The Organization for Economic Co-operation and Development (OECD) believes fake goods now make up 3.3% of world trade, and that figure is rising. Footwear is the most heavily bootlegged industry (22%), followed by clothing (16%), leather goods (13%) and electrical equipment (12%).
"Counterfeit products are substandard," SGS continues. "Legitimate manufacturers ensure products conform to market requirements on safety and performance. Counterfeiters do not. They are trading on a legitimate name but without the proper testing regimes and quality management systems in place to ensure products are safe and secure."
To help brands tackle this issue, SGS has launched a new fighting illicit trade (FIT) intellectual property rights (IPR) solution, which it says offers companies a more efficient way to protect consumers and their brands.
SGS FIT IPR utilises Application for Action (AFA) and Memorandum of Understanding (MoU) to create an efficient protection strategy that builds on insights into fraudulent activity gained via AI analytics. The FIT IPR+ Platform allows rights holders to operate in real-time, integrating AFA/MOU and transmitting updates to relevant authorities.
The solution lets rights holders maintain control over their AFA/MOU, while giving them access to high level data analytics. In addition, SGS's on-the-ground specialists will act as the intermediary between the rights holder and local enforcement authority, collecting samples, inspecting suspicious goods, and delivering decisions about authenticity.