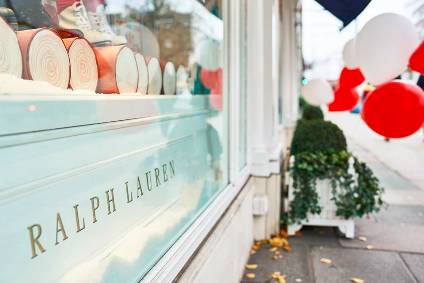 Fourth quarter profits have slipped at Ralph Lauren on the back of higher restructuring charges during the period.
For the three months to 31 March, net income fell to US$31.6m from $41.3m a year earlier. However operating income was higher at $27.9m compared with $25.4m year-on-year but was offset by a rise in restructuring charges.
Revenue for the three months fell to $1.5bn from $1.53bn a year earlier, impacted by foreign currency fluctuations.
In terms of geographies, revenues in North America were lower at $708.4m from $759.3m; in Asia were higher at $273.5m from $256.8m, and in Europe were higher at $434.9m from $420m.
Full-year numbers
On a full year basis, net income surged to $430.9m from $162.8m, with last year's result impacted by income tax provisions. Operating income was higher at $561.8m from $498.2m a year earlier.
But again revenues fell to $2.42bn from 2.43bn a year earlier.
Ralph Lauren, executive chairman and chief creative officer, remained upbeat about the result.
"This year we marked an incredible milestone for our business and our brands – 50 years of inspiration, passion and innovation. As we celebrate our rich history, we are even more inspired and motivated to continue to build the future for our company, and I am so proud of the work our teams are doing to deliver for consumers around the world every day."
In 2018 the company announced a new plan – 'Our Next Great Chapter' – to return the business to sustainable long-term growth and value by overhauling core products, accelerating under-developed categories, and focusing on digital growth across all activities.
Strategy update
Commenting on the first year of the programme, Patrice Louvet, president and CEO said: "Our Next Great Chapter plan is off to a good start – in its first year, we outperformed our commitments across key metrics, including revenue, quality of sales, operating income and EPS. It has been an exciting year of progress and continuous learning in our multi-year journey.
"We returned to revenue growth one year ahead of plan, average unit retail was better than we expected across all regions and channels as we continued to elevate the brand, and we saw particular strength across our international regions as we invested in product, marketing and distribution. Looking ahead, we will continue to put the consumer at the centre of everything we do, elevate and energise our brands and drive operational efficiency to achieve long-term, sustainable growth and value creation."
Neil Saunders, managing director of GlobalData Retail, said following on from a strong third quarter, the latest results were "considerably softer" and while disappointing, it was not necessarily surprising given comparatives from last year and a later Easter as well as currency fluctuations.
"We already see evidence that the various strategies, including increased marketing, spend and the launch of new labels, are having an impact on customers. Our data show brand affinity to Ralph Lauren continues to rise and that brand recall and awareness remain elevated compared to a year ago. The uplift is pronounced among younger shoppers.
"Unfortunately, this quarter the conversion of consumers interested in the brand to customers buying the brand fell sharply, especially in the United States. In our view, there are a couple of reasons for this.
"First, like many other brands, Ralph Lauren is having to contend with softer consumer sentiment. With the impact of last year's tax cuts having worn off and with many households facing modestly higher costs, it has been more difficult for pricier brands to sell product, especially to middle-income customers.
"As much as this is outside of Ralph Lauren's control, we also see a second reason that is more within the company's purview – and that's the strength of the offer. As much as there have been improvements, we believe that Ralph Lauren has much further to go in creating compelling assortments and 'must have' products. Current ranges remain a bit 'hit and miss' and are not good enough to maximise conversion by compelling customers to buy. This is particularly the case in North America where competition is fierce.
"We also believe that more creativity and excitement is needed to connect with even younger shoppers. We note, for example, the upcoming limited collaboration between Vineyard Vines and Target. While this vehicle may not have been entirely appropriate for Ralph Lauren, it is an example of the type of 'out of the box' thinking that Ralph Lauren does not always employ.
"Overall, we believe that Ralph Lauren is in a much better state than a year ago. We have general confidence in the recovery plan and can see early results coming through. However, much more work is needed to build momentum in sales and profits."
Free Report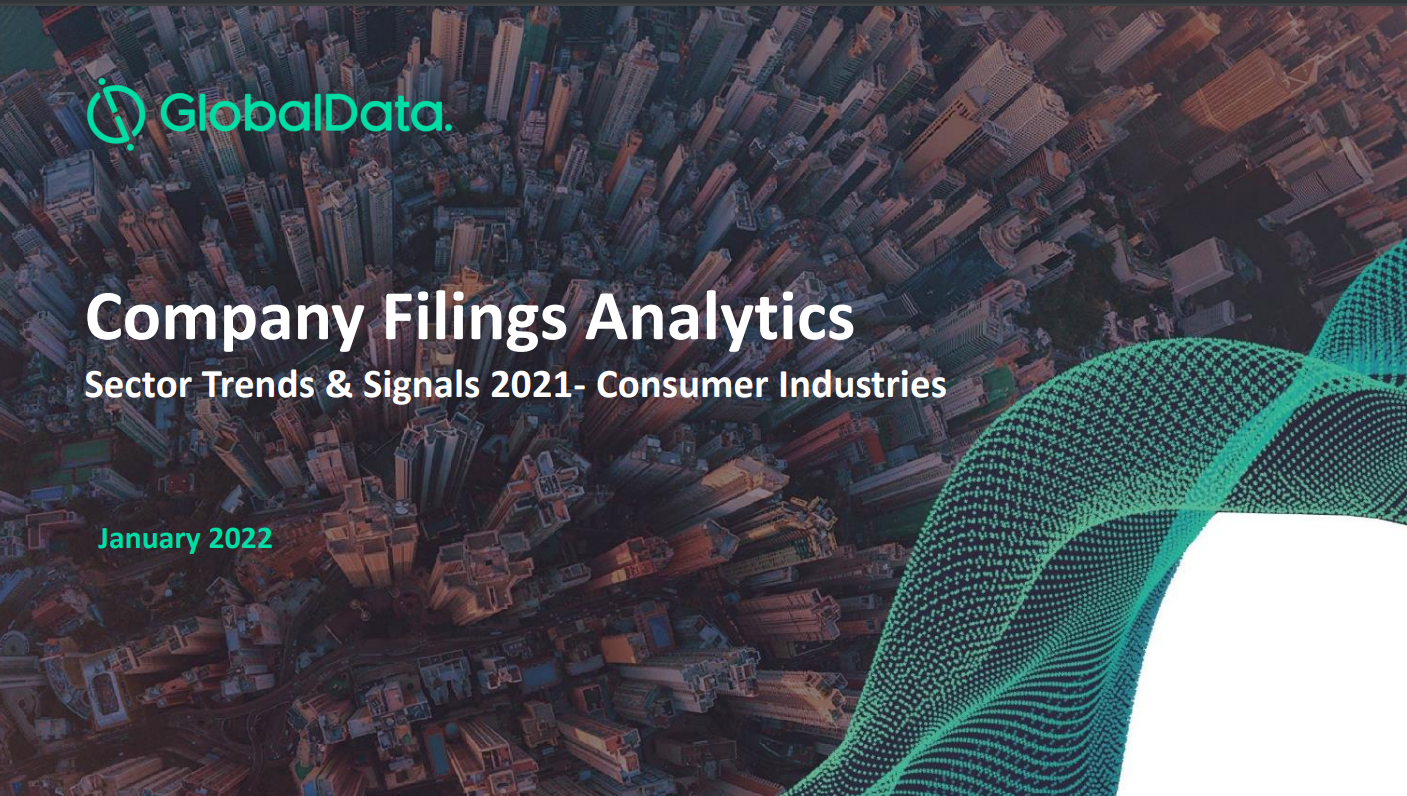 Identify the trends of tomorrow using filings sentiment analysis
Business sentiment continues to improve, showing a clear recovery since the onset of COVID-19. Sentiment in 2021 was up by 8% compared to 2020. 
Consumer industries had the highest sequential filings sentiment growth in Q3 2021. Optimism around digital themes and general outlook drove the positive trend in overall business sentiment. 
GlobalData's Filing Analytics Annual Report 2021 on the Consumer industries provides insights into sentiment and mention trends for companies, geographies, and themes. Get real-time analysis of: 
Quarterly & annual reports

 

Earnings call transcripts

 

IPO filings

 

Events presentations

 

ESG filing trends 

 
Understand the overall outlook for Consumer and spot the topics and themes that will be most impactful in the next few years. 
Download the full report to understand what to expect and how to align your business for success.  
by GlobalData