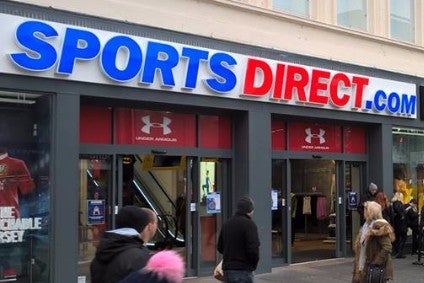 Frasers Group has acquired certain assets of sports retailer and fitness business Dave Whelan Sports Limited (DW) from the company's administrators for GBP37m (US$48.6m).
The Mike Ashley-owned firm has bought assets relating to DW's gym and fitness business, including certain stock. The transaction excludes the DW business names and intellectual property.
An additional consideration of up to GBP6.9m may be payable contingent upon the number of leasehold interests eventually acquired.
In a statement, Frasers Group said the transaction compliments its existing gym and fitness club portfolio and is consistent with its elevation strategy.
"Frasers Group looks forward to elevating the gym and fitness assets acquired pursuant to the transaction under the group's existing iconic Everlast brand, and is also pleased to have saved a number of jobs," the owner of the Sports Direct, Jack Wills and the House of Fraser brands said.
For the year ended 31 March 2019, the last date to which statutory accounts are available for DW and prior to the appointment of the administrators, the company had gross assets of GBP195m and made a loss of GBP20m.
The deal follows news last week that Frasers Group is to pump more than GBP100m into a "digital elevation" strategy aimed at improving the online shopping experience as more shoppers have taken to the channel as a result of the Covid-19 outbreak.
The announcement came as the company reported a full-year profit slump with underlying profit before tax down 18% for the year ending 26 April to GBP117m. Group revenue rose 6.9% to GBP3.9bn.