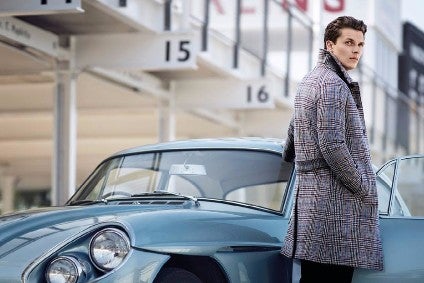 The Sports Direct and Flannels owner explained the move secured "a long-term future" for the 250-year-old firm.
It is understood all five of Gieves & Hawkes' UK stores will be part of the deal, including the flagship location at Number 1 Savile Row in London.
At the start of the year, Trinity Group, the owner of Savile Row tailor Gieves & Hawkes appointed liquidators FTI Consulting and R&H Services Limited to assess the financial position and possible restructuring of the group.
Trinity Group, which also owns the Kent & Curwen brand, is owned by Chinese textile giant Shandong Ruyi Technology Group which took a majority stake in 2017.
Trinity had been struggling with debt levels and its business was placed into liquidation at the request of Standard Chartered following a failed attempt to find a buyer for the brands.
It meant Gieves & Hawkes, which has been trading for about 250 years, was at risk of permanent closure.
At the time, press speculation suggested Marks & Spencer was interested in a potential deal for the tailor.
Then in September, reports surfaced that Frasers Group had tabled a bid for Gieves & Hawkes.
In an email to Just Style today, Michael Murray, chief executive at Frasers Group, commented: "We are delighted to have acquired Gieves & Hawkes, securing a long term future for an iconic 250 year old brand. This acquisition further adds to our portfolio of strategic investments in luxury and premium brands."
Speaking to Just Style, Pippa Stephens, apparel analyst at GlobalData, said: "Frasers Group's acquisition of Gieves & Hawkes will have been a relief for the tailoring specialist, given the uncertainty it has been facing in recent years. With Frasers Group having extensive experience of saving struggling brands, it has the right expertise to turn Gieves & Hawkes around and help it gain relevance. However, with formalwear and tailoring continuing to fall out of favour among consumers, as workplaces and events become more casual, Frasers Group must focus on diversifying Gieves & Hawkes' ranges to offer more smart casual products too, otherwise it will struggle to regain appeal."