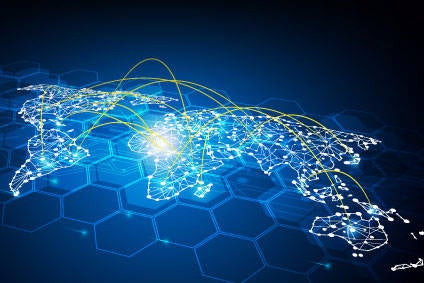 Hong Kong trading and supply chain management major the Fung Group has partnered with non-profit research organisation the Clayton Christensen Institute for Disruptive Innovation on a five-year collaboration to explore how global market shifts and rapidly advancing technology are disrupting industries and paving the way for supply chains of the future.
Funded by a grant from the Victor and William Fung Foundation, the partnership will draw on the Institute's seminal work on Disruption Theory, together with the Fung Group's extensive knowledge on supply chains and emerging economies.
"Consumer industries are undergoing a seismic shift from a fundamentally analog approach to embracing fully the digital economy," says Li & Fung CEO Spencer Fung. "At the same time, global markets are reshaping due to changes in demographics and new trading frameworks such as the Belt and Road initiative, which covers more than 60 countries and half the world's population. In this unprecedented era of change, we are delighted to work with the Christensen Institute to create insights that will drive our businesses and create scalable, sustainable impact in the communities where we live and work."
The Fung Group sits at the nexus of these changes with global sourcing specialist Li & Fung as the leader in consumer products supply chains working to meet new demands of speed, digitalisation and innovation as part of its three-year plan which was unveiled earlier this year.
According to the Fung Group, a better understanding of industry shifts and disruption will enable the business and its industry partners to leverage their transition to a digital world in a way that benefits citizens, consumers and communities worldwide.
Meanwhile, as part of the collaboration, Li & Fung executive Jon George will take full-time residence at the Institute as a visiting research fellow. George will work closely with Institute researchers as well as Harvard professor Clayton Christensen – on who's theories the Institute is founded – to merge leading theoretical frameworks with the insights of industry executives and practitioners with deep field experience.
Based in the San Francisco Bay Area in California, the Institute is a non-profit, non-partisan think-tank dedicated to improving the world through disruptive innovation. It aims to shape and elevate the conversation surrounding many of society's most pressing problems through rigorous research and public outreach.
"In an increasingly digital world, the theory of Disruptive Innovation can be invaluable in understanding businesses and social institutions alike," said Institute President Ann Christensen. "Disruption across the supply chain carries an incredible opportunity to open up emerging markets, spur growth in developing nations, and provide essential goods to a greater portion of the world's population."
Research produced as a result of the partnership will be made available to the public at www.ChristensenInstitute.org.