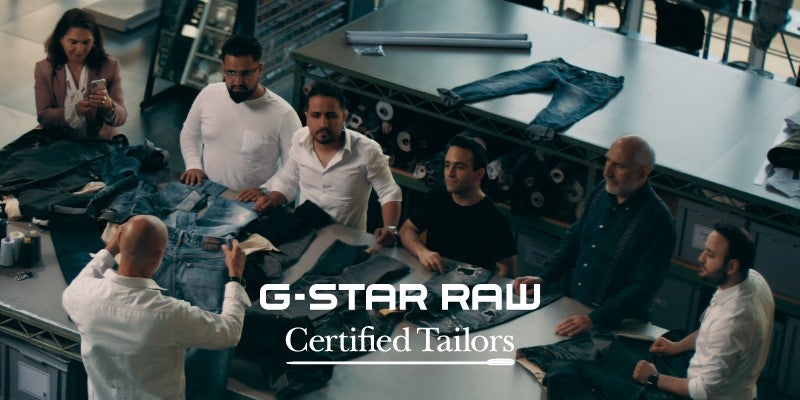 G-Star RAW Certified Tailors programme allows consumers to repair their denim for free by one of the six G-Star RAW Certified Tailors, expanding the lifecycle of jeans and allowing them to be reworn.
The brand has partnered with six local tailors on the initiative to extend the life of consumers' denim products.
The initiative is Netherlands-based and the tailors are trained to fix the most common repairs.
The initiative is part of the brand's RAW Responsibility ambition and aims to divert clothing from landfill.
The tailors are located in Amsterdam, Rotterdam, Den Haag, Utrecht, Eindhoven and 's-Hertogenbosch.
In 2019 G-Star revealed a second collection of garments coloured using patented plant-based dyes from textile chemicals specialist Archroma.