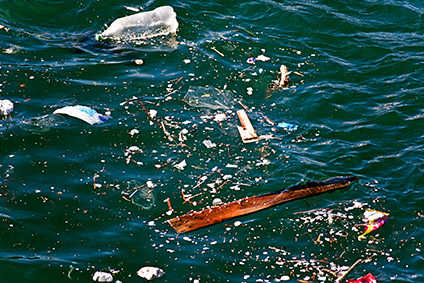 Lifestyle brand Gant has joined more than 300 organisations and affiliates from around the world in partnering with Waterkeeper Alliance, which patrols and protects more than 2.5m sq miles of rivers, lakes, and coastlines in the Americas, Europe, Australia, Asia, and Africa.
The global movement focuses citizen action on issues that affect waterways from pollution to climate change.
As a new partner, Gant will support the work done by the organisation, help protect drinkable, fishable and swimmable water around the globe, work to tackle issues such as pollution and climate change, and contribute to projects aimed at combatting the growing microplastic pollution problem.
The firm says its first contribution will be to support the Ocean Plastic Recovery Initiative, which will see the expansion of Waterkeeper Alliance's recovery facility and operation in the Nicoya Peninsula, Costa Rica.
"Never Stop Learning is the philosophy that moves Gant forward," says chief marketing officer Brian Grevy. "With fashion production contributing to the pollution of our waterways, we need to be more conscious about efficiently using valuable resources.
"As a global brand, we feel that it's important for Gant to take responsibility and encourage the industry to do better, which is why we're looking into sustainable ways to use ocean plastic for our upcoming collections."