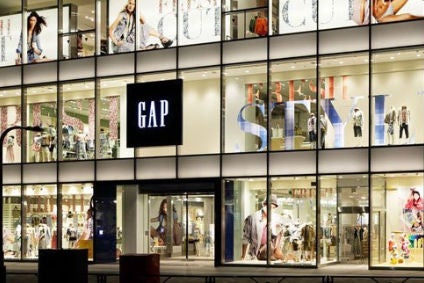 US fashion giant Gap Inc has further expanded its PACE training programme through no-cost license agreements with companies including PVH Corp, Avery Dennison and Want Want Group.
Over 500,000 woman and girls have completed the education and life skills training programme, PACE (Personal Advancement & Career Enhancement), which Gap Inc currently operates in 17 countries.
Originally launched in 2007 for women working in the apparel supply chain, the programme runs in over 300 factory locations in collaboration with Gap Inc suppliers.
The company has since expanded the programme to other sites in order to reach more women, including in rural community settings, academic and vocational institutions, and emergency relief centres. The programme is also being provided in supply chains outside of the apparel industry through no-cost license agreements.
In China, Gap has partnered with food and beverage company Want Want Group and China Women's University to bring PACE to the university setting for the first time.
Based on programme evaluation results, participant feedback, and independent research, Gap says it has continually refined and scaled PACE through partnerships with non-profit organisations, intergovernmental organisations, government agencies, community groups, and new corporate partners.
The retailer also partners with non-profit Heifer International to deliver the programme to women smallholder farmers in Cambodia, and Project Concern International implements the programme in urban, rural and indigenous communities in Guatemala, Nicaragua, Tanzania and India. In India, Self Employed Women's Association (SEWA) is currently leading the largest expansion of PACE in a single geography.
"The power of PACE is clear to us and to the industry leaders, non-profit organisations, sourcing partners, and others who have helped us grow it," says Susan Goss Brown, president of Gap Foundation. "Together we can strengthen the livelihoods of millions of women and their families around the world."
Sarah Degnan Kambou, president of International Center for Research on Women (ICRW) adds: "PACE is one of the longest running and successful life-skills programmes for female factory workers and women and girls in surrounding communities that I've engaged with. I'm also impressed with how PACE is structured, with a thoughtful approach that can be scaled to reach a very large number of women and girls.
"Through ICRW's analysis, we have validated that PACE is having a significant impact, including a reported increase of 150% in self-efficacy and 100% increase in workplace influence. We are proud to partner on this important work."
Gap's longtime partner, CARE, a global organisation dedicated to ending poverty, has implemented PACE to women and communities in 11 countries, including in Bangladesh, Ethiopia, Indonesia, Haiti, and India.
"CARE has partnered with Gap Inc on the PACE programme for more than a decade to promote women's social and economic empowerment and enable women to reach their full potential," adds Michelle Nunn, president and CEO of CARE USA. "Women who have gone through the PACE training have reported using those skills to advocate for a greater voice in household decision-making, infrastructure in their communities, loans to grow their businesses, and more. Their improvements in self-esteem, communication, and ability to advocate for themselves is transformational, and it has a ripple effect that increases the well-being of their families and communities. This programme truly changes women's lives."