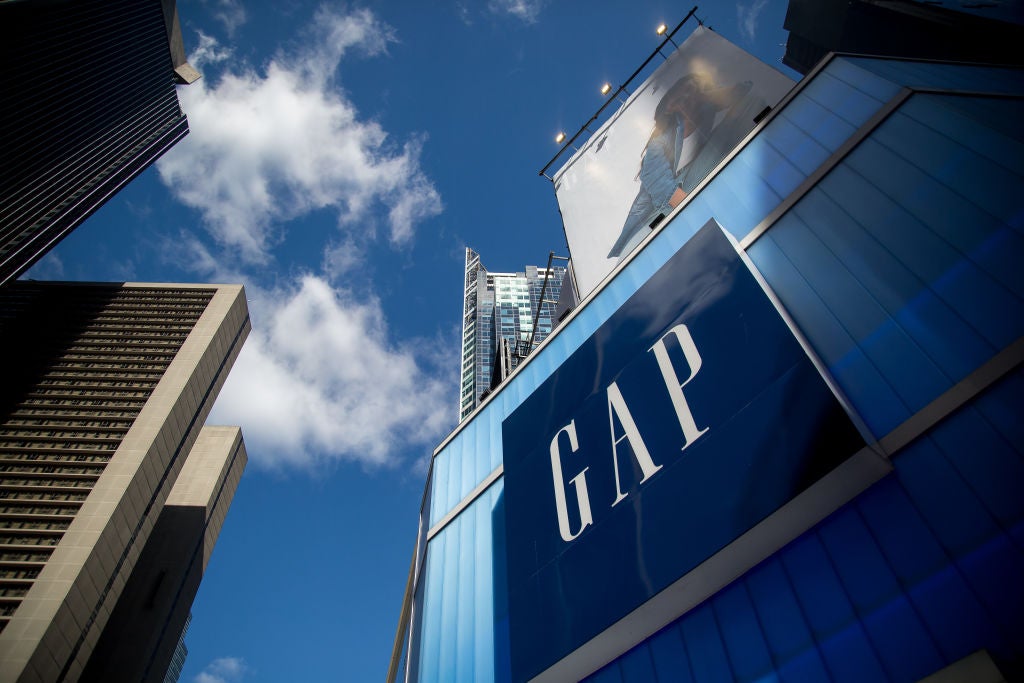 Gap Inc's net sales were down 6% to US$15.6bn for the fiscal year ended 28 January 2023. The reported operating loss was $69m while the reported net loss was $273m.
This was attributed to merchandise margins being negatively impacted by higher discounting and inflationary commodity price increases which was partially offset by lower air freight expense. Moreover, the company said the rent, occupancy, and depreciation (ROD) deleveraged 50 basis points versus last year primarily due to lower comparable sales.
Fourth quarter (Q4) result
Net sales dropped down 6% to $4.24bn, inclusive of an estimated 1-point foreign exchange headwind.
Gross margin was 33.6%, deleveraging 10 basis points versus last year.
Operating loss was $30m.
Net loss of $273m; diluted loss per share of $0.75.
Sharing his outlook for 2023, Bob Martin, executive chairman and interim CEO at Gap Inc, said: "To enter fiscal 2023 in a more competitive position, we took quick and effective action to clear excess inventory, improve assortment balance, particularly at Old Navy, and to meaningfully optimise our cost structure, resulting in $550m in annualised savings identified to date.
"The board is getting close to choosing the next CEO for Gap Inc. As a result of the work we have underway to build a stronger foundation and restore the company's creative muscle, we are optimistic that this will provide our new leader with a quicker ramp in driving consistent, profitable growth over the long term."
Optimising operations structure: the way forward
The company announced actions to simplify and optimise its operating model and structure such as increasing spans of control and decreasing management layers to improve quality and speed of decision making, as well as creating a consistent organisational structure across all four brands focused on elevating its product and customer experience across all channels.
These actions are estimated to result in $300m in annualised savings, of which roughly half is expected to be realised in the back half of fiscal 2023. These actions will incur severance and other related costs which the company anticipates adjusting out of its reported operating and net income.
As a result of the company optimising its operating structure, the role of chief growth officer held by Asheesh Saksena was eliminated yesterday (9 March). Other executive leadership updates, include Mary Beth Laughton, president and CEO of Athleta, exiting the business.
Martin said: "We believe Athleta has incredible potential, but it has suffered from product acceptance challenges over the past several quarters. As we look to capitalise on this potential and remain competitive amidst a dynamic landscape, we believe now is the right time to bring in a new leader who can position Athleta for long-term success. I want to thank Mary Beth for her leadership and commitment to igniting the limitless potential of women and girls."
Understanding Gap Inc's bland performance
GlobalData's retail managing director, Neil Saunders, compared Gap Inc to that student who would be "hauled" before the principal for refusing to make an effort.
He explained: "The result is bland retail. Quarter in and quarter out it never changes. In a normal environment that causes weak performance. In the current tight environment, it's a recipe for disaster. Gap has ended its fiscal on an extremely disappointing note. Overall sales are down by 6.2%, with US sales tumbling by 5.2%."
Saunders points out it is worrying to see the engines of growth have not only stopped spinning, but they have also gone into reverse across every single one of the company's main divisions. He adds: "This is a significant deterioration over other quarters when Gap was at least able to generate some growth from some of its more robust brands like Banana Republic or Athleta.
"Unfortunately, Gap is unable to use the excuse that it was up against tough prior year numbers. For while the final period of 2021 was a boon for many retailers, Gap's performance was anemic. This leaves the company in the unenviable position of seeing a continual decline in market share over a long period of time."
Gap Inc saw its nine-month profit slide as a result of lower sales and higher costs in November last year, warning that it would continue through FY23. The company anticipated higher wages and increased supply costs which has more or less contributed to its "bland retail" performance.