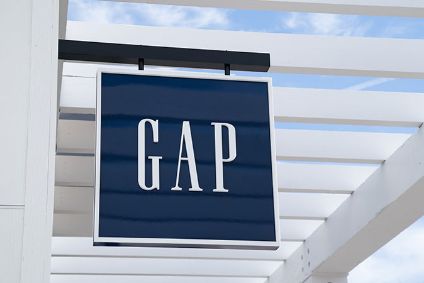 Q1 net sales were up 89% year-on-year to US$4bn and up 8% compared to 2019 pre-Covid levels.
Comparable sales increased 28% year-over-year, and 13% versus 2019.
The company swung to a net income of $166m, compared to a net loss of $932m in 2020 and net income of $227m in 2019. 
After a year of pandemic-induced tumult, Gap has posted some very strong numbers which, overall, more than put it back on track. Compared to the first quarter of 2020, overall sales grew by a shade over 89%. And compared to the same period in 2019, sales rose by 7.7% or US$285m in cash terms.
This recovery has allowed Gap to move from a $932m net loss last year to a profit of $166m this time around. Although it is somewhat disappointing that net income remains 26.9% down on the first quarter of 2019 despite an uplift in gross margin. Most of this is the result of higher expenses – especially from increased shipping costs – and an uplift in interest expenses.
Despite the overall recovery, the progress varies considerably by brand – once again underlining that Gap is not a company firing on all cylinders. Of course, all divisions posted growth on last year, however, the recovery from the baseline of 2019 is inconsistent.
At Old Navy, the company's star performer, US sales grew by a stellar 121% over last year and by almost 28% on 2019. The very competitive price position combined with casual styles ideal for home or leisure proved very appealing to consumers starting to resume purchasing as they get back into society after a year of lockdown. Old Navy has also been appealing to parents and families looking to refresh closets while being budget-conscious. Both these factors helped it to expand customer numbers and transaction values over the quarter.
Athleta was also a star, with US sales up by 42% on last year and by 56% on 2019. The brand is carving out a strong niche in the athleisure space which remains an area of growth overall. Although Athleta represents a relatively small part of The Gap's total business, it will be extremely helpful to growth prospects in the coming years.
Banana Republic remains the laggard of the group with a US sales increase of 36% over last year and a sales decline of 32% compared to 2019. Unfortunately, Banana – which is very focused on semi-formal work apparel – has lost a lot of customers and their spending. This may well prove to be temporary, and a recovery may materialise later in the year as more people get back to work. However, it is clear that Banana will continue to struggle for longer than its sister brands and more of a reinvention will be required.
At the Gap fascia, US sales improved by 79% over last year but remain down by almost 9% over 2019. Some of this is related to store closures, which means underlying comparables are healthier. However, it is still our view that Gap is a brand in search of a purpose. There has been little, if any, movement on the shop floor in terms of assortments or ranges and while this has mattered less during the first quarter when spending was surging, it will become more of an issue as the consumer tightens their purchasing and growth becomes more reliant on taking market share.
The Gap brand has some initiatives in play, such as the new homewares collection it will launch with Walmart. While this may generate interest and sales, it smacks of desperation and short-term thinking. We question whether Walmart is the right partner. We are also confused as to how this fits with the wider strategy of working with the YZY brand. To us, it seems like Gap is scrabbling around for short-term, random fixes rather than having a coherent long-term vision of where it wants it wants to take the brand.