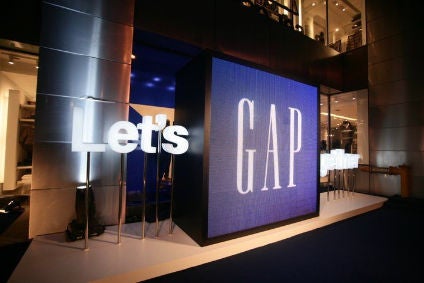 US specialty apparel retailer Gap Inc is stepping into the secondhand apparel market through a new partnership with online resale store ThredUp.
Gap says it is the largest clean out participant to date in ThredUp's Resale-as-a-Service (RAAS) programme, in which shoppers can exchange their unwanted clothes for shopping credits that can be redeemed at Gap, Banana Republic, Athleta, or Janie and Jack.
"As the resale revolution continues to gain momentum, participating in re-commerce is not only good for our planet, but good for business," says Mark Breitbard, president, Gap Inc specialty brands. "Our customers are diversifying their closets, whether with new clothing, rental pieces, or secondhand goods."
Starting in April, ThredUp Clean Out bags or labels will be available in some Gap, Banana Republic, Athleta and Janie and Jack stores in the US, enabling customers to send in unwanted items for consignment. In addition, customers who redeem their credits at Gap brands will receive an additional 15% payout bonus.
Gap is aiming to divert more than 30m pounds of material annually from landfills. The retailer says it currently diverts nearly 50% of waste generated from its North American facilities.