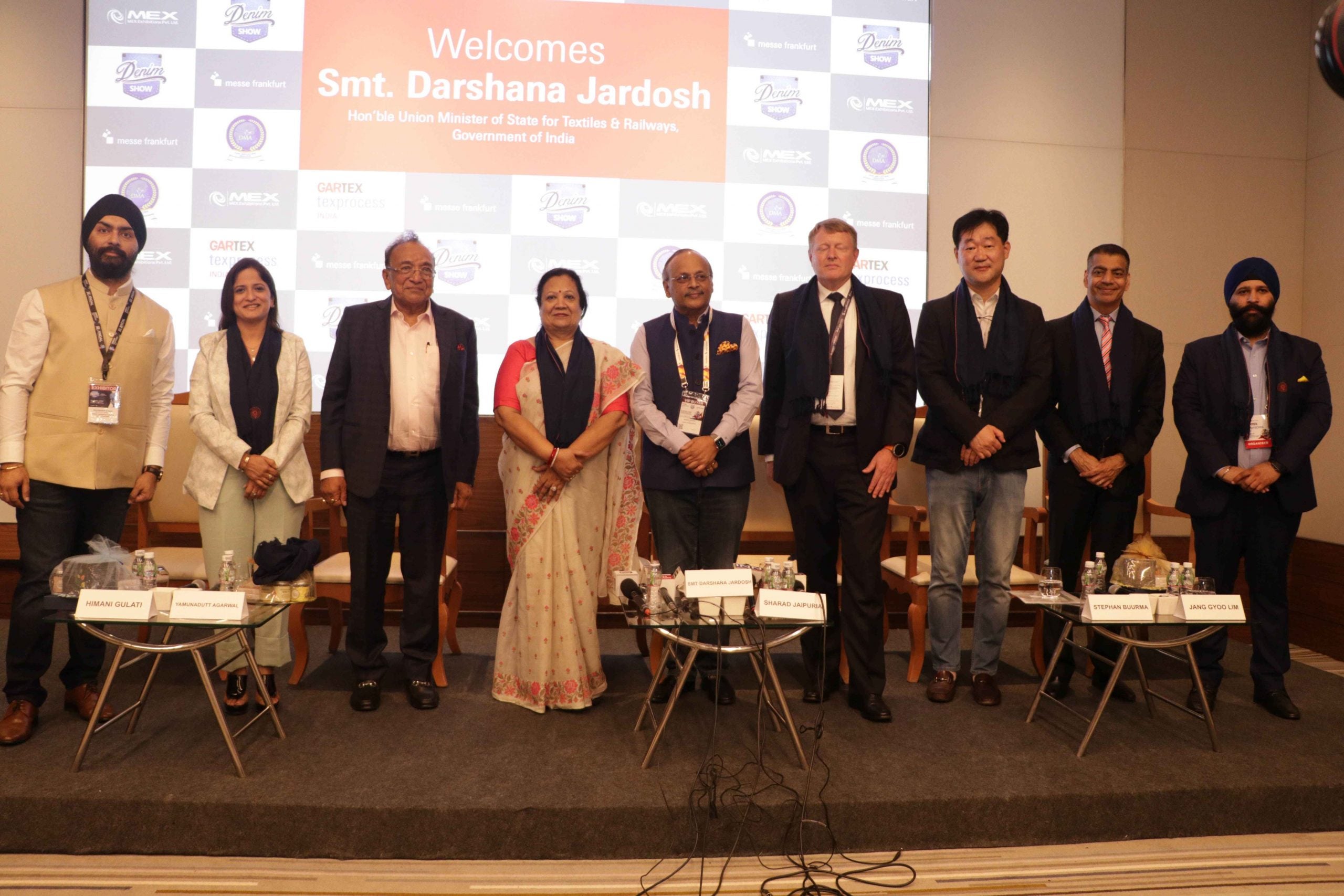 Gartex Texprocess India 2023 will offer a platform to bring forward industry innovations, hold collaborative discussions and leverage the textile industry's strong professional network in textile and garment manufacturing.
The trade fair will also give an insight into garment and apparel production that involves multiple stages; beginning with the idea or design concept and ending with a finished product.
The organisers explain how innovation in garments and apparel machinery has encouraged textile producers worldwide to enhance their equipment in terms of automation, quality, productivity, energy consumption, sustainability and flexibility to meet their customer's needs.
Moreover, they add, that environment-friendly products in today's competitive market are helping the garment industry to introduce modern ideas which are capable of high-efficient production. This includes updated textile machines that provide features such as high-speed performance, easy maintenance, high efficiency and increased accuracy making India a major player in the global textile and garment industry.
Raj Manek, executive director and board member of Messe Frankfurt Asia Holdings, said: "Gartex Texprocess India is a premier platform showcasing revolutionary advancements with innovative products and technologies, defining the latest trends in the industry through the co-located Denim Show and Screen Print India – Textile.
"The exhibition highlights the rapid technological changes, leading brands with the latest technological offerings in screen printing, digital sublimation and textile printing to potential business visitors. We will also see CEOs, senior industry representatives, ministries and departments of the central and state governments, user industries and specialists converge under one roof."
Commenting on the potential impact of Gartex Texprocess India, Gaurav Juneja, director of MEX Exhibitions, stated: "Gartex Texprocess India is a great platform that has been instrumental in unifying various stakeholders within the garment and textile manufacturing supply chain. India has shown that it is innovative and self-reliant when it comes to the textile and garment sector. Gartex Texprocess India will showcase the value-added benefits of Indian products on the show floors, with the support of industry associations, we intend to bring strong value to our trade fair for lucrative business engagements of the industry."
The Mumbai edition is jointly organised by Messe Frankfurt Trade Fairs India and MEX Exhibitions. It will see brands such as IIGM, E.H Turel, Balaji Sewing Machines, True Colour, Jaysynth, Mehala, Orange O tech, DCC, Epson, Jindal Worldwide, Raymond UCO Denim and more showcasing their innovations on the show floor.
Industry bodies extending their support to the three-day exhibition are the Ministry of Textile, Denim Manufacturers Associations (DMA) and Confederation of Indian Textile Industry (CITI).
The second edition in Mumbai will begin a new chapter from 11-13 May 2023 at the Jio World Convention Centre, BKC.