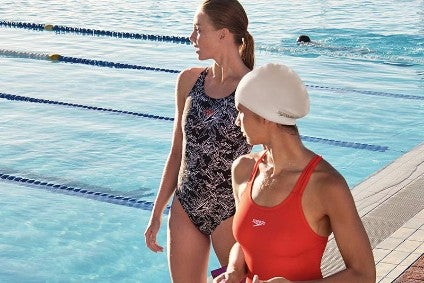 Jim Gerson is to return to Pentland Group as president of Speedo North America following the US$170m acquisition of the business from PVH Corp last month.
Gerson was president of Speedo North America from 2010 to 2016 and prior to that served as president of surf brand Reef. He has also held senior vice president roles for The North Face and Jantzen swimwear brands.
He will return to Pentland on 1 June, reporting to Andy Long, CEO of Pentland Group's Pentland Brands division, and will be tasked with leading the Speedo North America team as they prepare for the Tokyo Olympics and Paralympics in 2021, and growing the brand across the region within the swim category.
"The completion of the Speedo North America acquisition and the appointment of Jim, during these uncertain times, demonstrates our long-term commitment to the business and our passion for building a truly global brand," Long says.
Pentland Group, which is also the parent company of Speedo International, completed its purchase of PVH's Speedo North America swimwear business in early April for $170m.
Pentland, which also owns the Berghaus, Canterbury, Ellesse and SeaVees brands, acquired Speedo in 1991. Directly, and through partnership with licensees like PVH, it has since developed it into the world's leading performance swimwear brand. With the acquisition, Pentland now operates the Speedo businesses worldwide.
"Pentland has an outstanding track-record in brand building and growing global sports brands, and that will be instrumental in helping us to grow the Speedo business in North America," Gerson says.