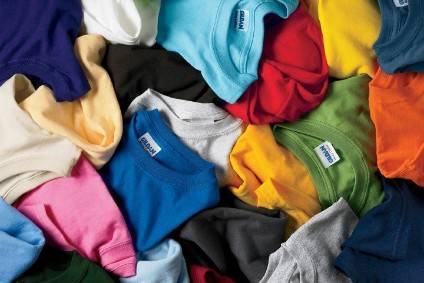 Canadian apparel maker Gildan Activewear has narrowed its full-year guidance on the back of constrained sales growth in the third quarter as Hurricane Florence disrupted distribution operations in the Carolinas, impacting overall sales by about US$30m.
Net earnings for the three months ended 30 September, amounted to US$114.3m, compared with net earnings of $116.1m in the year-ago quarter.
Excluding the impact of after-tax restructuring and acquisition-related costs, Gildan reported adjusted net earnings of $118.1m, which were essentially flat compared to last year as higher sales and the reduction in SG&A expenses offset the decline in gross margin and higher financial expenses.
Gross margin, meanwhile, totalled 29%, reflecting a 200 basis point decrease over the same period last year. The drop was primarily due to higher raw material and other input costs, partly offset by the benefit of higher net selling prices. Gross margin was also impacted by activewear growth ramp-up costs and costs related to disruptions in the firm's supply chain in Central America during the second quarter.
Gildan said sales growth was constrained during the third quarter due to the impact of Hurricane Florence in September, which disrupted the company's distribution operations in the Carolinas, impacting overall sales by about $30m.
Despite this impact, net sales for period increased by 5.3% to $754.4m on last year, driven by a 12.1% increase in activewear sales, partly offset by a 16.6% decline in the hosiery and underwear category.
The increase in the activewear category, where Gildan generated $612.4m in sales for the quarter, was driven by higher unit sales volume and net selling prices. The decline in the smaller hosiery and underwear category, where the company saw $142m in overall sales, was mainly due to lower sock volumes, primarily in mass, and lower licensed brand sales. Distribution disruptions due to the impact of Hurricane Florence resulted in about $15m in lost sales in the category as the company was unable to fulfill certain replenishment orders in September.
International sales in the period were up 28%.
Looking ahead, Gildan has narrowed its 2018 financial guidance and is now projecting adjusted diluted EPS to be in the range of $1.85 to $1.87 compared to its previous guidance of $1.85 to $1.90.
The company continues to expect net sales growth for the full year to be in the mid-single-digit range, driven by expected double-digit growth in activewear sales.
However, after incorporating the impact of lost orders as a result of shipping limitations caused by Hurricane Florence during the third quarter and lower than previously anticipated licensed brand sock sales, Gildan is now projecting sales in the hosiery and underwear category to be down by about $125m for the full year compared to its previous projection of a decline of $85m.