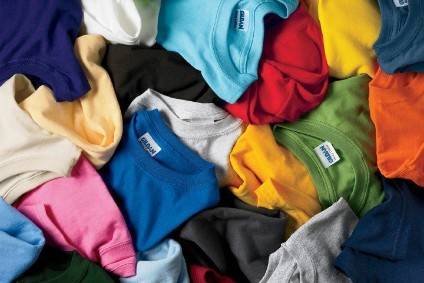 For the three months ended 3 October, Gildan Activewear booked a 33% rise in sales over the same period last year and an 8% increase over the same period in 2019 (pre-pandemic).
The $802m in sales consisted of activewear sales of $656m, up 44%, and sales in the hosiery and underwear category of $146m, in line with the prior year level.
Gildan said the overall sales increase was driven primarily by higher unit sales of activewear and underwear, favourable product mix, as well as lower imprintables promotional spending and accruals.
Net earnings, meanwhile, amounted to $188m, compared to $56m in the prior-year period. Adjusted net earnings were $159m, compared to $59m last time.
Gross margin of 35.1% in the quarter was up 1,260 basis points and adjusted gross margin of 31.4% was up 890 basis points compared to the third quarter of 2020. Gildan said the significant improvement in adjusted gross margin was primarily due to favourable product-mix, lower imprintables promotional spending and accruals, the impact of the non-recurrence of Covid-related costs incurred last year when facilities were running below normal capacity utilisation levels, as well as cost benefits stemming from its Back to Basics initiatives.
"Our record performance for the third quarter was driven by the improved economics of our business, underpinned by our Back to Basics model, the operational excellence of our team and the ongoing recovery in demand, which drove sales volumes which are now above pre-pandemic levels," said Glenn Chamandy, Gildan president and CEO.
"Further, I feel confident that our team will continue to navigate through the tight supply chain environment, manage inflationary pressures and deliver results for our shareholders as we continue to move forward."