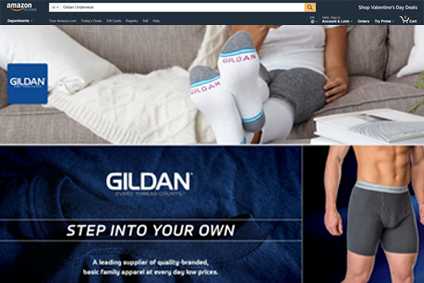 Apparel maker Gildan Activewear is making its full assortment of men's underwear styles available on Amazon for the first time.
The newly available collection includes popular styles of men's briefs, boxer-briefs, underwear T-shirts, tank tops and socks made from US cotton, which it says has been sustainably grown and ethically harvested.
"We are really pleased that consumers shopping on Amazon are now able to buy from the complete Gildan men's underwear collection", says Gildan CEO Glenn Chamandy. "Gildan has rapidly become a leading brand of men's underwear in the US market by consistently offering consumers better value with higher quality products at better prices, always with a genuine promise of being responsibly-made."
The Gildan men's collection, featuring its best-selling styles with CoolSpire wicking technology, rounds out an offering of women's and children's Gildan activewear, underwear and sock styles available on Amazon.
The Canadian apparel manufacturer owns and operates vertically-integrated, large-scale manufacturing facilities that are primarily located in Central America, the Caribbean Basin, North America, and Bangladesh.