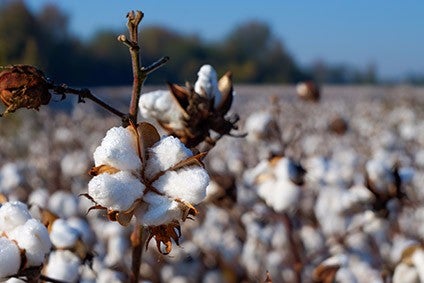 Global cotton stock levels are expected to drop to 21.1m tonnes by the end of 2020/21 as consumption is set to outpace production.
The cotton consumption forecast has been revised upward this month from 24.2m tonnes to 24.5m tonnes, and while the projected 7% year-over-year increase is not nearly enough to offset the losses caused by the Covid-19 pandemic, it is expected to outpace production, thus drawing stocks down by the end of the season.
According to the latest update from the International Cotton Advisory Committee (ICAC), stock levels are forecast to be down 1% on last year.
Meanwhile, the Secretariat is projecting an increase in global trade. Both China and Pakistan are forecast to increase imports, the former benefitting from the price gap between domestic and foreign cotton and the latter due to a decrease in domestic production.
This month, the Secretariat's price projection for the year-end 2020/21 average of the A Index is 75.7 cents per pound.
The ICAC is an association of cotton producing, consuming and trading countries. It helps member countries maintain a healthy world cotton economy, provides transparency to the world cotton market by serving as a clearinghouse for technical information on cotton production, and serves as a forum for discussing cotton issues of international significance.
Sudan rejoined the ICAC last month, becoming its 29th member and twelfth in Africa.