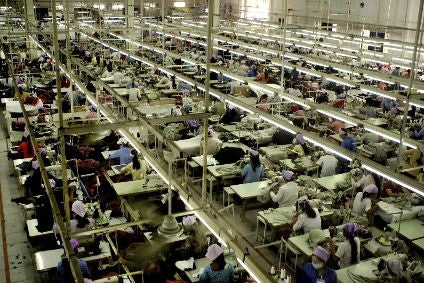 More than two fires per day were reported across the fashion industry's global supply chain in March, a new analysis shows, with India the worst hit.
'Fires in the Fashion Industry Supply Chain', produced by Stephen Frost of the CUHK Business School in association with the GoBlu sustainability accelerator, shows there was an average of 2.1 fires per day in the global fashion industry supply chain in March 2020 – a total of 66 fires throughout the month. They resulted in four deaths and 50 injuries ranging from minor to serious.
Fires were reported in 18 countries, with eight countries reporting more than two fires. India, with 20 fires for the month, accounted for 30% of all fires reported.
Meanwhile, Bangladesh reported eight, Indonesia seven, Brazil, China, Egypt and Turkey reported four each, and Korea three. Between the eight, they accounted for 54 fires – or 82%.
Four people lost their lives in three separate fires: one in a chemical company in India, two in a button factory in India, and one in a cotton factory in Pakistan, where workers later claimed the owner tried to hide the dead worker's body from authorities, according to the report.
The 50 injuries occurred in ten fires. The fire resulting in the most injuries was at a spinning mill in Myanmar, which saw 24 injured – five of whom were hospitalised for smoke inhalation.
Turkey was the only country with more than one fire incident resulting in injuries (three were hurt at a shoe factory, one with critical burns; and five were hospitalised after a fire at a textile factory for smoke inhalation).
The fire resulting in the most serious injuries was at a button factory in India, where two workers died and eight suffered burns.
According to the report, the fires started in factories for a number of reasons. The most unusual was in Bangladesh, where an employee at a knitwear factory lit a fire after management denied him leave for Covid-19. For the majority, though, the cause of the fire was unknown at the time of reporting.
Other than arson, seven (11% of the total number of fires) were due to an electrical malfunction, two (3%) were caused by a machinery malfunction, and three (5%) resulted from human error.
After a fire at a denim manufacturing facility in Gujarat in February that resulted in seven deaths, there were calls for concerted preventive safety measures throughout India's garment industry.