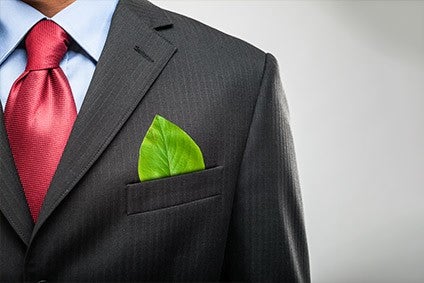 Amsterdam based social enterprise Circle Economy and Fashion for Good, a global initiative trying to make fashion more sustainable, have partnered on a new global project which aims to accelerate the uptake of recommerce and rental business models in the apparel industry.
The project, 'Switching Gear: Towards Circular Business Models', is one of four global initiatives supported by the C&A Foundation to "bridge the implementation gap in the apparel sector".
"Through this partnership, Circle Economy and Fashion for Good, will establish a powerful, global Enabling Network of over 50 frontrunning circular solution providers and innovators, frontrunning brands and relevant experts who are active players in the space of rental and recommerce to exchange insights and tangible solutions to move the apparel industry towards circular business models," the two parties say.
The Enabling Network shared objectives are to:
Build Knowledge: Share the learnings and insights from experience gained;
Establish Networks: Connect brands with circular solution providers and innovators;
Create Exposure: Elevate the topic of rental and recommerce to the global industry agenda.
Eileen Fisher, Gibbon, Mud jeans, Reflaunt, RePack, Stuffstr, Style Lend, The Next Closet, and The Renewal Workshop have already joined the Enabling Network as founding members.
Meanwhile, the project will also guide six brands – which are currently being onboarded for the pilot development – on a circular innovation process towards the design and launch of rental and recommerce business model pilots by 2021.
The past two decades have seen a dramatic decrease in the amount of times clothes are actually worn compared to how long they could be worn, Circle Economy says. Coupled with a shift towards fast fashion, average consumers today buy 60% more items than they did 15 years ago and wear them for half as long. 70% of closets usually go unworn and it is estimated that 33% of women wear items in their closets as little as five times before disposing of them.
Recommerce, rental, and leasing offer commercial opportunities for brands to innovate their business model, while optimising the useful life of clothes to their full potential and reducing the overall impact of the industry, the social enterprise adds.
"We are very excited to build the Switching Gear Enabling network together with Fashion For Good. We strongly believe that connecting a powerful and active community of brands, solutions providers and experts is key to advancing the practical implementation of circular business models in the market," says Gwen Cunningham, Circle Textiles programme lead at Circle Economy.
Douwe Jan Joustra, head of circular transformation at C&A Foundation, adds: "C&A Foundation believes that the circular fashion transition will only happen when the industry implements circular business models. That is a huge challenge. We are pleased to be supporting these new partners."
Click here to read just-style's interview with Jan Joustra in which he shares his aim to see retailers adopt new business models, transitioning into "service providers" where fashion will be offered as a service for customers, not consumers.