As the impact of the coronavirus pandemic spreads across the apparel and footwear industry, brands and retailers are moving from store closures to worker lay-offs or furloughs, as well as executive pay cuts. Here are the latest:
29 April – Five Below
Five Below has announced a temporary pay reduction for all salaried corporate associates and certain field and supply chain leadership, effective 3 May. CEO Joel Anderson has also agreed to a temporary base salary reduction of 50% and the remainder of the executive leadership team agreed to a temporary 25% base salary reduction effective 12 April. In addition, the company has reduced its store opening target for fiscal 2020 to a range of 100-120 stores from its original target of 180 stores.
28 April – Citi Trends
Citi Trends is extending for an additional 60 days the furlough of substantially all of its store and distribution centre personnel and a portion of its corporate staff, in light of the continued interruption of its business operations. However, the company expects to bring back many of its furloughed employees in the coming weeks as its stores and distribution centres begin to reopen. It is also temporarily suspending its quarterly cash dividend beginning in the second quarter of fiscal 2020 and is suspending the 401(k) company matching program effective 1 June.
24 April – JD Sports Fashion Plc
The board and senior management team of JD Sports have agreed to voluntary salary reductions of at least 25% for the current period of disruption, with executive chairman Peter Cowgill personally volunteering a salary reduction of 75%. The payment of bonuses and other contractual incentive payments, due or arising in respect of individual and group performance in the year ended 1 February 2020, have also been deferred. JD Sports expects these will be paid at some point after its stores have re-opened, with the timing of these payments reflecting the evidence of its actual post re-opening performance and the projected cashflows of the group. The company added it does not believe that it will be appropriate to pay a final dividend this year.
24 April – Burberry
Burberry will continue to maintain base pay for all employees who are unable to fulfill their roles because of store or site closures and will not rely on government support for jobs in the UK where more than a third of its employees are based. Senior leaders will take a voluntary 20% pay cut from April through June, while the board of directors has also agreed to a voluntary 20% reduction in their base salary and fees from April through June, with the equivalent cash amount to be donated to the Burberry Foundation Covid-19 Community Fund.
How well do you
really

know your competitors?

Access the most comprehensive Company Profiles on the market, powered by GlobalData. Save hours of research. Gain competitive edge.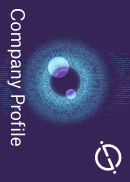 Company Profile – free sample
Thank you!
Your download email will arrive shortly
Not ready to buy yet? Download a free sample
We are confident about the unique quality of our Company Profiles. However, we want you to make the most beneficial decision for your business, so we offer a free sample that you can download by submitting the below form
By GlobalData
21 April – Tapestry Inc
Tapestry is taking several steps to manage the financial impact of the coronavirus outbreak to its business which include managing inventories and upping investment in digital. In terms of organisational costs, it is reducing its retail workforce in North America by approximately 2,100 part-time store associates across its three brands effective 25 April. In addition, after 30 May most assistant store managers and sales associates at stores that have not reopened will be furloughed. Its board of directors will see a 50% cut in cash compensation and CEO Jide Zeitlin will take a salary cut of 50%. All North America corporate employees above a certain salary threshold will take a 5-20% salary cut. It plans to achieve similar compensation reductions outside North America through similar measures.
16 April – Columbia Sportswear Company
Columbia has initiated a number of cost containment measures across the organisation. Among the first steps were that CEO Tim Boyle reduced his annual salary to US$10,000 (to allow for continuing coverage of standard health care benefits), continuing independent board of directors compensation was reduced by 50% through January 2021 and director-level and above employees' annual salaries were temporarily reduced between 5-15% to reflect leadership's commitment to focus available funds on business needs and employees.
7 April – VF Corp
During the next four months, the base salary for CEO Steve Rendle will be temporarily reduced by 50% and the base salaries for the executive leadership team by 25%. VF's board will forgo their cash retainer for the next four months. To leverage various government support programmes that have been made available across EMEA countries, VF has decided to temporarily reduce the working time for employees across the EMEA region while keeping salaries at or above 95% of normal pay for office-based, wholesale and distribution centre associates, while retail employees will still receive full pay during this time. These temporary measures will apply differently across countries in the region based on local governments regulations.
7 April – HanesBrands
HanesBrands has instituted temporary pay cuts for executives and salaried employees, ranging from 10% to 30%, depending on employee level. Retail store employees, who Hanes said have received full pay for two-plus weeks of the closures, have transitioned to furloughed status with continuation of benefits. The company will also temporarily furlough about 575 other US employees. Discretionary spending and capital expenditures have been reduced to a critical-needs basis only. In addition, the company is managing its inventory levels and has temporarily idled the majority of its production operations with the exception of face mask manufacturing. Distribution centres are operating on a demand-adjusted basis, including serving e-commerce consumers across platforms.
7 April – PVH Corp
PVH CEO Manny Chirico will forgo his salary while the crisis continues, while about 250 senior leaders and executives globally will see salary reductions of up to 50%. Board members will forego cash compensation. In North America, PVH has commenced actions that will result in about 75% of store, office and warehouse associates being furloughed or having their working hours decreased. Furloughs will be unpaid and associates who have their hours reduced will have their pay reduced proportionally. All remaining full-time associates will have a temporary salary reduction of 5%-20% depending on salary level. PVH is also implementing temporary salary reductions for all office associates in Asia, and almost all associates in Australia are furloughed, with country leadership working from home and foregoing compensation. The company is pursuing governmental relief packages, including governmental salary subsidiaries, in Europe and is investigating its options in regard to governmental pay subsidies, working hour reductions and salary reductions in Brazil. It has also put all hiring on hold and will not make any merit increases to salaries in 2020.
6 April – Hugo Boss
The managing board and the works council of Hugo Boss have agreed to introduce short-time working for Germany-based employees starting in April 2020. The managing board will also participate in the measures to secure cash flow and voluntarily waive 40% of its basic remuneration for the months of April and May 2020.
6 April – Ralph Lauren Corporation
All store employees where retail operations are suspended, as well as employees whose jobs are not conducive to continued remote working, will be placed on unpaid temporary furlough from 11 April. Across the company, business leaders will reduce their salaries and compensation. Executive chairman and chief creative officer, Ralph Lauren, will forego his entire salary for Fiscal Year 2021 in addition to his full Fiscal Year 2020 bonus; CEO Patrice Louvet will reduce his salary by 50%; while every other member of the executive and global leadership team, a group of 140 business leaders, will reduce their salaries by 20% for the first quarter of Fiscal 2021. The board of directors will also forego their quarterly cash compensation for the first quarter.
6 April – Abercrombie & Fitch Co
The company is furloughing its North America and EMEA region store associates beginning 12 April, during which time they will continue to receive enrolled benefits. The company will fund 100% of the health premiums for eligible associates impacted by these measures. Additionally, the company will be implementing a temporary reduction in work schedule and corresponding reduction in pay for about 15% of its corporate associates globally, who are not able to operate at full capacity in the current business climate. It is also implementing temporary reductions in its leadership team's salaries ranging from 10% to 33% from the vice president level upwards, including all named executive officers and the CEO. The board of directors' cash retainer will also temporarily be reduced by 50%, and the company has cancelled all spring merit raises and promotions.
6 April – Capri Holdings Limited
Effective 11 April, the company will furlough all of its approximately 7,000 North America retail store employees. During this time, it will continue to pay the employer portion of benefits to support impacted retail personnel. The owner of the Michael Kors and Jimmy Choo brands said it expects to require a smaller workforce as it resets its business post-Covid-19. "The goal of the company is to return as many retail employees as possible to work in the second half of the fiscal year as its business rebuilds," it added. For Fiscal 2021, the company's board of directors annual total cash compensation will be reduced by 50%. John Idol, chairman and CEO, Michael Kors, chief creative officer (CCO) of Michael Kors, Donatella Versace, CCO of Versace, and Sandra CCO of Jimmy Choo, have each voluntarily elected to forgo their salary for Fiscal 2021 (except for the minimum necessary to cover benefits or to otherwise comply with international statutory requirements). In addition, Capri Holdings said it will be exploring opportunities to reduce overall salaries at various levels throughout the organisation by about 20%.
6 April – Carter's
With the extended period for temporary store closures, all store employees were furloughed on 3 April. Compensation payments to the company's store employees will resume when its stores reopen and they are able to return to work; employee benefits will continue during the furlough. In addition, Carter's has actioned temporary salary reductions and the suspension of merit increases and incentive compensation.
6 April – Lands' End
A furlough of about 70% of Lands' End's corporate employees and nearly 100% of its retail employees began on 28 March. While some of these personnel executing "critical tasks" will return to work on 14 April, the company said for many, the furlough will remain in effect through at least 1 May. Lands' End currently plans to fund health insurance premiums for employees while they are furloughed, through 1 May. In addition, the company's Wisconsin-based distribution centres remain operational, and employees in this area are receiving a temporary increase in pay for all hours worked. Meanwhile, CEO Jerome Griffith's base salary has been reduced by 50% and the base salary of his executive team has been reduced by 20%, with scaled reductions are being taken throughout the company.
3 April – Under Armour
Beginning 12 April, Under Armour will temporarily lay off staff that work in its US Brand (full price) and Factory House (outlet) stores, and about 600 employees that work at its US-based distribution centres. Additionally, the company will begin paying premium bonuses to its distribution centre teammates continuing to work during the crisis. Meanwhile, effective immediately, Under Armour's board of directors will be reducing its compensation by 25% and all of the company's executive vice presidents and above will be taking a 25% salary cut through the duration of the crisis.
3 April – Primark
Primark CEO Paul Marchant has requested that his base pay be reduced temporarily by 50%. Parent company Associated British Foods (ABF) added measures to reduce the operating costs at Primark continue to be developed and implemented. ABF's chief executive and finance director have also requested that their base pay be reduced temporarily by 50%, with the board of directors accepting the proposal. In addition, bonuses relating to the current financial year will not be paid to the executive directors.
3 April – H&M
H&M has started implementing reduced working hours in the markets affected by the corona situation. Globally, it said this will affect tens of thousands of employees in all parts of the business, although it is not currently possible to specify an exact number. The group is also reviewing the need for any redundancies and said senior executives have taken a temporary 20% pay cut.
3 April – Kontoor Brands
Kontoor Brands' board of directors has approved temporary reductions of compensation and the suspension of merit increases for its president and CEO, Scott Baxter, executive officers, and senior management team. In addition, members of the board will also reduce portions of their cash compensation.
2 April – Arcadia Group Limited
Arcadia Group, which encompasses the Topshop and Miss Selfridge brands, said all store employees have been furloughed effective 21 March and the majority of its head office employees will be furloughed from 5 April. A significantly reduced number of head office employees will continue in their roles to provide "essential functions" for the group. It added the board and senior leadership team will take a salary reduction of between 25-50%. The group's CEO Ian Grabiner has elected to receive no salary or benefits until further notice.
2 April – Lululemon Athletica
Lululemon will continue pay protection for its employees through 1 June, whether stores reopen or remain closed. In addition, for the next three months, the company's senior leadership team will reduce their salaries by 20%, and the board of directors will forgo their cash retainer. These funds will go towards the newly-established We Stand Together Fund to help Lululemon employees facing Covid-19 related hardships.
2 April – American Eagle Outfitters
American Eagle Outfitters (AEO) has announced temporary furloughs of store, field and corporate associates beginning 5 April. Furloughed associates will maintain benefits and AEO will fund 100% of the health premiums for eligible employees impacted by these measures, through at least April 2020.
2 April – Caleres
Caleres has found it necessary to lay off or furlough associates across its retail stores, distribution centres and corporate operations, and has implemented a "meaningful" salary reduction across all levels of the remaining global workforce, including the executive leadership team and the company's board of directors. Furloughed employees will continue to receive healthcare benefits, with Caleres paying both employee and company premiums during this time. The company expects to maintain minimal staffing levels while its stores are closed.
1 April – Chico's FAS
Chico's has made the "difficult decision" to place the majority of its associates on furlough with continued benefits and to temporarily reduce the pay or hours of the majority of its remaining associates, including the entire executive leadership team and board of directors by 50%. Associates in the firm's distribution centre, which remains fully operational, are receiving full wages to ensure the fulfillment of its "healthy" digital sales.
31 March – Citi Trends
The company has placed on furlough substantially all of its store and distribution center personnel, as well as about 40% of its corporate staff. It has also temporarily reduced the cash compensation of its CEO and board members by 25% and temporarily reduced the cash compensation of its senior executives by 15% to 20%.
31 March – JCPenney
JCPenney will temporarily furlough the majority of store hourly associates, beginning 2 April. During this time, the company will also require a smaller corporate workforce. Beginning 5 April, a significant portion of associates in the company's Home Office, Salt Lake City, and Soho design offices will be furloughed, along with its store salaried associates. Many of JCPenney's associates in supply chain and logistics centres were previously furloughed on 20 March, and those furloughs will continue.
30 March – G-III Apparel Group
Effective 30 March, G-III Apparel CEO Morris Goldfarb, and vice president of the board and president Sammy Aaron, have agreed to receive no salary. COO Wayne Miller, CFO Neal Nackman, and EVP Jeffrey Goldfarb, have agreed to a 40% reduction in their annual salaries, while the base annual salaries of other senior personnel will be temporarily reduced by 10% to 40%, depending upon salary levels. In addition, effective 6 April, the company will be decreasing the number of its retail segment and wholesale employees by over 80% and 60%, respectively, through furloughs and staff reductions.
30 March – Kohl's
Kohl's previously provided two calendar weeks of pay to all store and store distribution centre associates. It is now extending the duration of its store closures until further notice and will, therefore, temporarily furlough store and store distribution centre associates, as well as some corporate office associates whose work has been significantly reduced by the store closures.
30 March – Macy's
Across Macy's, Bloomingdales, and Bluemercury brands, the group will be moving to the absolute minimum workforce needed to maintain basic operations. This means the majority of employees will go on furlough beginning this week. There will be fewer furloughs in the company's digital business, supporting distribution centres and call centres so it can continue to serve customers online. At least through May, furloughed colleagues who are enrolled in health benefits will continue to receive coverage with the company covering 100% of the premium. The company says it expects to bring colleagues back on a staggered basis as business resumes.
30 March – Gap Inc
The company will furlough the majority of its store teams in the United States and Canada, pausing pay but continuing to offer applicable benefits until stores are able to reopen. Gap has also made the decision to reduce headcount across its corporate functions around the world. In addition, the entire Gap Inc leadership team, along with the board of directors, will take a temporary reduction in pay.