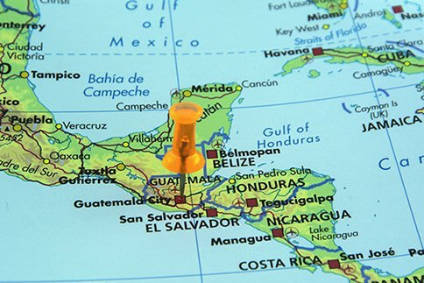 A sudden spike in orders this week, fuelled by the reopening of retailers in the US, will help Startex reverse plans to close its 1,400-strong apparel factory in Guatemala City, the company's owner Seung Hee Kim says.
"Clients are staring to now accept orders for June and July so we expect to come out of our problems bit by bit as the US reopens retail," Hee Kim told just-style.
While Guatemalan ports still hold $10m worth of the firm's unpaid merchandise, Hee Kim says the garments will gradually start to reach customers north of the border, at which time he expects to receive payment.
The Korean-owned full-package sportswear and knitwear manufacturer was last week facing a liquidity squeeze as it had paid suppliers to make the garments but had not received payment from customers.
Hee Kim now notes that customers including Tommy Bahama and Nautica have not rejected payment outright. "No customer refused payment; they simply have not wanted to receive merchandise because stores were closed but they told us to wait until demand improves before they start to receive it."
Just a few days ago, Hee Kim told just-style that the company's financial troubles and new transport restrictions to contain a spike in Covid-19 cases were impeding worker access to its site, prompting a decision to close for one to two months to save cash.
But the order surge and rehashed agreements with customers have now made the move unnecessary, Hee Kim insists.
Startex earlier this year told just-style it had skirted some of the headwinds that the US-China trade war have brought to Central America, with expectations of a major expansion.
More factories closing
At least seven Guatemalan plants are set to shutter this week amid a sharp decline in orders and the new social-distancing restrictions, which some academics have blamed on US Immigration and Customs Enforcement's (ICE) deportation of Guatemalans who were sick with Covid-19 in late April.
On the list to close are Cuamodas and Texpia, according to Claudio Batres of the CGT trades union, who could not immediately reveal the other factory names.
"We are expecting manufacturing capacity to now reach 20%, compared to 40% up until now," adds Batres, as some sites are still finishing orders for May or engaged in making masks for local citizens ordered to wear them as part of anti-virus rules.
Batres says most factories will close without paying workers as government red-tape delays disbursements.
Delayed money
"The government has offered GTQ75 ($9.75) per day for workers but has established many requirements that factory owners are flouting, including written instead of verbal [benefit] requests and proof they settle social security, which many don't," Batres explains.
Before any operator can receive redundancy pay, their employer must first go to the Department of Labor to file a claim. The body then sends the order to the Economy Ministry to assess and then pay, further delaying compensation.
"We have a big problem," Batres concludes. "Also, the problem is worse because we don't even have freedom of movement, making our job as unions more difficult."
Roughly 60,000 apparel workers are expected to suffer from Guatemala's clothing maquila layoffs.