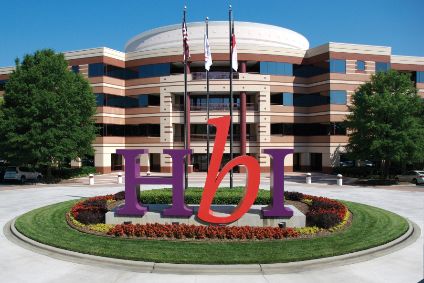 Hanesbrands announced the proposed sale in its fourth-quarter and full-year results statement yesterday (3 February), noting it has reached another milestone in its Full Potential initiative to focus its portfolio in areas with the greatest potential for growth and returns.
As part of this initiative, the Winston-Salem, North Carolina-based company announced its intention to sell its US Sheer Hosiery business and recorded a non-cash impairment charge in the fourth quarter of about US$38m to reflect the net asset write down.
Hanes said it expects the business to generate about $60m of sales and "essentially zero operating profit" in 2022, which is reflected in its current 2022 guidance estimates. These include net sales from continuing operations of about $7bn-$7.15bn, and GAAP operating profit from continuing operations to range between $780m-$850m.
First announced in February, Full Potential aims to drive global growth of the Champion brand by investing in key geographic markets, expanding into women's and kids' apparel and casual footwear, and creating a premiere online experience at Champion.com.
In May, Hanes said it was aiming for $7.4bn in revenue by 2024 under the strategy – a goal it has now increased alongside its other 2024 Full Potential financial targets.
The hike is driven by what Hanes called increased consumer demand for its brands globally, the traction of its Full Potential growth strategy, and the proven ability of its global team to execute and consistently deliver results, particularly in one of "the most challenging macro environments in decades."
2024 financial targets
About $8bn of sales, an increase from the prior goal of approximately $7.4bn
About $3.2bn of global Champion brand sales, an increase from the prior goal of approximately $3bn
Approximately $1.15bn of adjusted operating profit, an increase from the prior goal of about $1.05bn
Adjusted operating margin of about 14.4%, an increase from the prior goal of nearly 14.3%
Approximately $1.6bn of cumulative three-year free cash flow, an increase from the prior goal of about $1.5bn
"We are rapidly creating a new HanesBrands, focused on growth and serving our consumers and customers like never before," said CEO Steve Bratspie. "We significantly outperformed our expectations in 2021, driving increased financial projections in our three-year Full Potential growth plan. As we enter 2022, our performance, operational execution and financial foundation are far stronger than they were before the pandemic.
"I am very encouraged by the fast start to our Full Potential growth plan, despite the extremely challenging operating environment. Our strong early execution in growing global Champion, re-igniting innerwear growth, driving consumer centricity and focusing our portfolio gives me confidence in what we can achieve over the next three years."
Hanes reported net sales from continuing operations of $1.75bn for the fourth quarter ended 1 January, an increase of $63m, or 4%, including 10% growth in Champion brand sales globally. Fourth-quarter GAAP operating profit was $156m compared to an operating loss of $397m in the prior year.