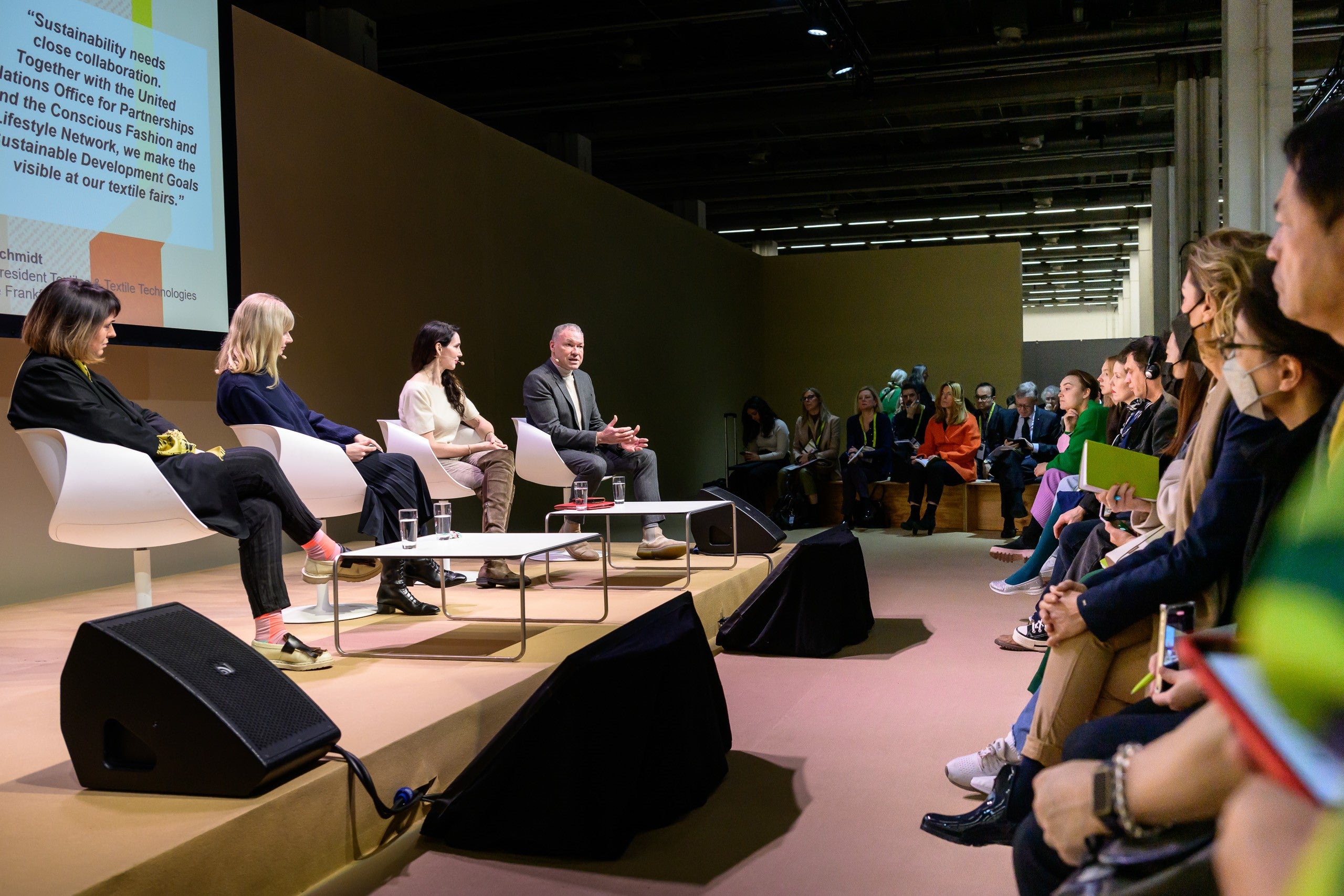 The organisers explain that after last year's focus on circular solutions, Heimtextil Trends 24/25 will once again shed light on transformative textile innovations.
Under the title "New Sensitivity," the emphasis is on innovations and changes in the composition of textiles, in addition to aesthetic aspects. This includes plant-based textiles made from crops or plant by-products; technology and technical solutions transforming textiles; bio-engineered textiles; new colouring methods using naturally derived pigments; and regenerative textiles and materials.
For Heimtextil 2024, design futures consultancy FranklinTill is curating a global showcase of cutting-edge textiles and materials to illustrate the principles of regenerative design and recognise pioneering designers, producers and manufacturers who are at the forefront of regenerative design.
The Trend Space at Heimtextil in Frankfurt, Germany, 9-12 January 2023, will showcase these pioneering solutions in an inspiring way. Moreover, Heimtextil Trends will offer visitors orientation and insights into the future of home and contract textiles in the form of workshops, lectures and other interactive formats.
The organisers further point out that Heimtextil Trends stands for progressive theme setting and spectacular stagings for all textile professionals who want to constantly expand their knowledge.
Heimtextil is organised as part of Messe Frankfurt's international textile events which are grouped under the Texpertise Network. The Messe Frankfurt Texpertise Network is working to speed up innovation and transformation in the textile and fashion industry.
Recently, Messe Frankfurt India hosted the ninth edition of Techtextil India between 12-14 September 2023 in Mumbai after a two-year hiatus.